Description
Come one and all to the Halton Small Business New Year networking social event!

This group of women entrepreneurs are passionate about connecting, supporting and growing together!

A buffet breakfast will be served and there will be lots of time for networking and connecting!
So excited to have our special guests join us for a day full of inspiration, motiviation and wisdom!
Special Guests:
Teresa Nocita-Cirillo ~ Vocalist & Owner of Studio E
Margaret Wallis-Duffy ~ RMT, Owner of Wallis on Wellness and Motivational Speaker
Julie Ellis - Owner of Mabels Labels, Business Coach and Motiviational Speaker
* Read the speaker bios at the bottom of this information
---


Lets start the new year off with a bang!!

Things to remember:

1. Bring your business cards
2. Be ready to connect with other incredible women
3. You must have purchased a ticket in advance to attend. This covers the cost of the buffet breakfast with coffee and tea. (and don't forget is a tax right off)

PS. If your interested in having a vendors table please message Debbie Fazio at fazio.d@hotmail.com.
This is all dependent on interest. Cost is $50 You must supply your own table and linens and purchase a brunch ticket and is LIMITED SPACES

PSS. If you are interested in donating a door prize please message Debbie Fazio at fazio.d@hotmail.com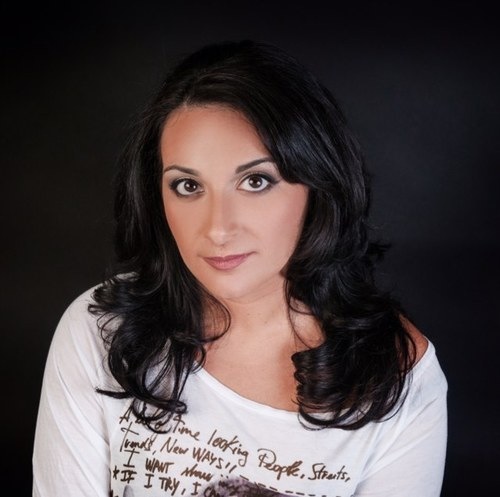 Teresa Cirillo, a mother of three girls is the Owner and Director of Studio E. Teresa studied at Boston's Berklee School of Music. An accomplished recording artist, Teresa has performed professionally in Europe and North America. In 1999, she won the Critics Choice Award at the Naples Festival of Song in Europe. She recently returned to perform in Italy. You'll often catch Teresa singing the national anthem for professional sports organizations. With her band, Day Break, Teresa recently won the Festitalia Italian Heritage Award of Distinction, acknowledging their excellence in music and their contributions to the Italian community in Hamilton.
Teresa has been teaching vocals since the 1990s. Before opening Studio E, Teresa gave private lessons in her home. She provides professional vocal coaching to local and national celebrities, musicians, announcers, and comedians including Canadian Idol Winner/Recording Artist Brian Melo, and Canadian Actress/Recording Artist Alicia Josepovic and many more. Teresa offers vocal training for competitive song and dance students from various dance studios in and around Stoney Creek and Hamilton. She is the co-founder of The Melo Tree Performance and Vocal Mentoring program with Brian Melo. Recently, Teresa has joined Talent Nation, an artist development program and talent agency, as a coach and mentor. Teresa travels to Toronto, Montreal, British Columbia and Ottawa to work with some of Canada's best up-and-coming artists.
As an entrepreneur, Teresa has been recognized for her dedication to her business and for the development of Studio E. In 2015, Teresa was nominated for the Entrepreneur of the Year Award by Women of Influence. She also became an Ambassador for Mompreneurs, a media company and networking organization that aims to support, educate, and empower women in business. Studio E has been heralded as a prime example of what women like Teresa can accomplish with there businesses.
A true humanitarian, Teresa supports local charities. She offers her time and her talents so that her students have opportunities to perform whenever possible!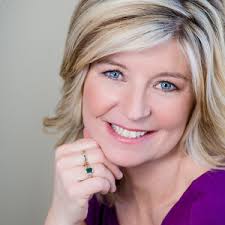 Margaret Wallis-Duffy is a dynamic wellness advocate available to deliver workshops and keynote addresses. With her engaging and contagious attitude, she is a much sought after keynote speaker for numerous corporate and public events throughout North America.
As one of Canada's leading wellness experts, media outlets across Canada often call upon her expertise. You may recognize Margaret from television shows such as Cityline, The 5 on City TV, Health Matters on Rogers, Better Canadian Living TV on CTV and The Food Network, just to name a few. Today, she motivates countless others through producing and hosting her ultra-informative Web TV shows on her WoW New Media YouTube Channel and TV Cogeco.
Margaret's expertise is in high demand. She has had articles published in Canadian Living, Today's Parent and she has been chosen as the national media spokesperson for companies such as Loblaw Canada, Johnson & Johnson, Traditional Medicinals, Boiron Laboratories, and Conagra Foods.
From her humble beginnings as Registered Massage Therapist to being the CEO of three growing enterprises, Margaret has been driven by her famous motto;
"Attitudes are contagious! Is yours worth catching?"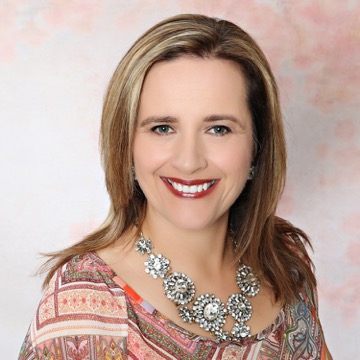 Julie Ellis is a Co-Founder of Mabel's Labels. The company was recently acquired by CCL for its Avery Label division, but during her time there, Julie oversaw Finance, IT, Fundraising, Production and Mabel's Labels Retail Inc. Julie and her business partners were recognized with the RBC Women Entrepreneur Award for Excellence in Entrepreneurship, and ranked #17 on the Profit W100 (2013). An experienced public speaker with practical insight into managing an e-business, Julie enjoys sharing her expertise with other entrepreneurs. Julie has been involved with startups through the Innovation Factory in Hamilton for over 5 years and recently became a member of Angel One. Early stage and high growth businesses are a passion of hers.
*Please note there are no refunds on tickets