Description
Harlem School of Arts is celebrating its Founders Day with a spring semester Open House for families to tour the facility, meet our faculty, observe classes, and learn about our course offerings. Join us on Saturday, April 22, 2017 from 10:00 AM to 3:00 PM at Harlem School of the Arts, The Herb Alpert Center, 645 Saint Nicholas Ave, New York, NY 10030.

Join us for a special conversation with special gues Mario Van Peebles (New Jack City, We The Party, Roots TV Mini-Series). The legendary actor, director, producer and writer will discuss his illustrious career in the HSA Theater. Artist Talk will be followed by a performance by HSA's Legacy Arts Ensemble. Seating is limited.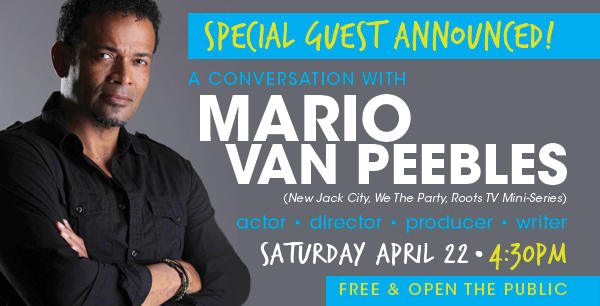 For more information on HSA, go to www.hsanyc.org
Join us for this opportunity to learn more about this amazing arts institution!