HRY SPACE Talk: The Art of Fashion with Francesca Canepa and Zizi Donohoe
About this event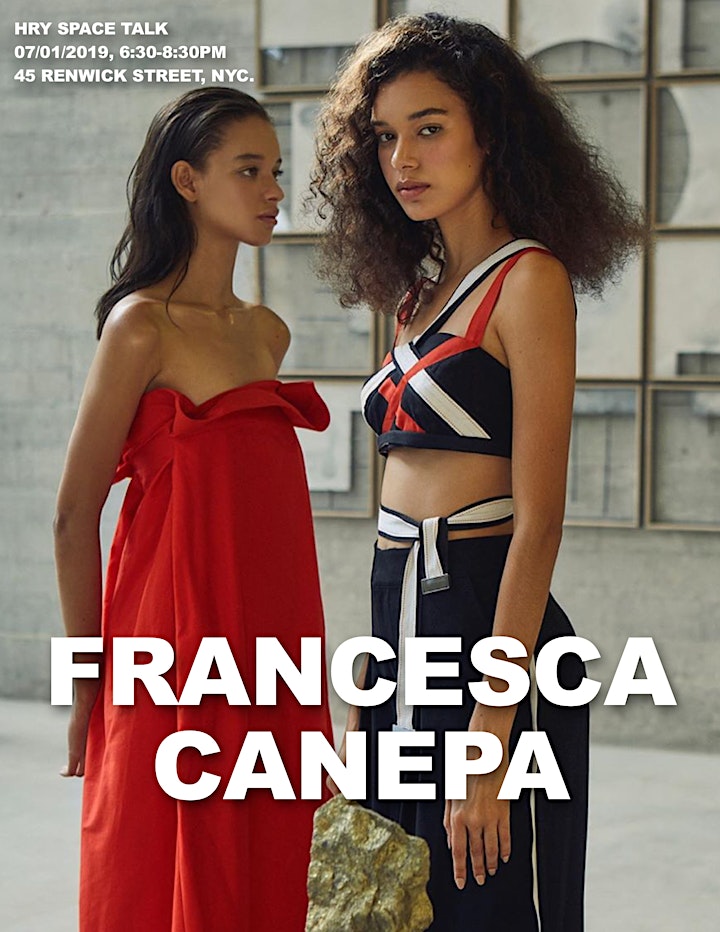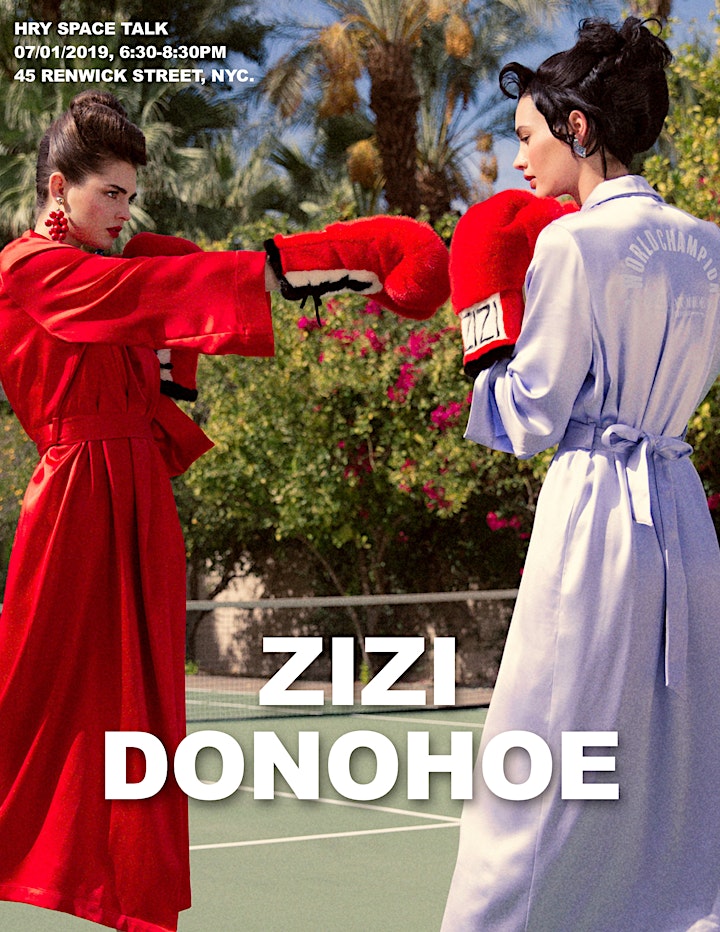 On July 1st from 6:30-8:30 pm, HRY SPACE in collaboration with SIMPL MAG will be hosting HRY SPACE Talk under the theme:
"The Art of Fashion with Francesca Canepa and Zizi Donohoe"
Food & drinks will be provided at the event reception, the talk starts at 6:30 pm sharp.
HRY SPACE Talk is an integral programming of HRY SPACE, for which we bring industry leading individuals together in a room filled with artworks from a generation of artists that are radically reshaping the contemporary art scene, hearing them share their experiences and ideas on their own works, and how we collectively move forward to drive positive impact for millennial culture worldwide.
Francesca Canepa (@portzienna)
Francesca Canepa is the founder and creative director of Port Zienna's. She was born in Lima, Perú. Her career started at Istituto Marangoni in London, following a BA in fashion design and patternmaking from Mod'Art International in Paris. Upon working in the fashion industry for many years, Francesca obtained a postgraduate degree in fashion marketing and merchandising from FIT in New York. This helped her earn further experience in design, allowing her to have experience in premier fashion houses such as Oscar de la Renta, J. Mendel and Ani Álvarez Calderón. Francesca later became an embroidery designer for Finesse, New York, where she created detailed embroideries for Burberry, Tom Ford, Carolina Herrera, Oscar de la Renta and Monique Lhuillier.
In Francesca's early career in Paris, she fell in love with the technique of draping, which is the art of hand-sculpting fabrics on a dress form. Francesca has expertise in haute couture. Draping is also the key technique she would eventually bring to her line Port Zienna. Francesca says, "When you wear haute couture, you feel empowered and strong. We believe a woman should feel like that every day." After years of working for prestigious designers, Francesca eventually created her own fashion brand, and explored ways on how to best minimize waste in the manufacturing of garments, while ensuring equitable work practices. This is how Francesca came to launch Port Zienna, a ready-to-wear label of luxurious pieces—made with positive social impact and a minimal carbon footprint.
https://www.portzienna.com/
Zizi Donohoe (@zizidonohoe)
Zizi Donohoe is a British born fashion designer. She is the founder and creative director of Zizi Donohoe. Zizi studied footwear design at Cordwainers at the University of the Arts in London. Upon completing her Bachelor's in Arts degree, she relocated to Los Angeles in which she founded her brand Zizi Donohoe. Zizi's clothing line channels an old Hollywood, art deco glam. Her clothing line consists of beautiful silk robes, fur slippers, accessories, and more. Her designs have been worn by Kourtney Kardashian, Nadia Lee Cohen, Simi&Hazi, and many more. She utilizes the most sustainable - high-end fur to create her authentic designs. Zizi has been featured in Elle, Vogue, Harper's Bazar, and Paper Magazine. In addition to being a designer, Zizi is an Instagram famous blogger amassing over 40,000 followers – as well as being a model for the top model agency: Wilhelmina.
This HRY SPACE Talk is co-organized by Noa Eden Weinzweig (https://www.noaedenphotography.com/)
Organizer of HRY SPACE Talk: The Art of Fashion with Francesca Canepa and Zizi Donohoe
Established in New York City, 2019, HRY space inherits both the intelligence of art and the experimentality of retailing.
The space gathers signature works from a generation of artists that radically reshape the contemporary art scene, showcasing them to an audience that shares an essential piece of this shift and entailing all aspects of connoisseurship, consumption, and everyday experience.