Description
#RDAILY is Back in Los Angeles for the Best HRTX yet!
We've leveled up our un-conference for HRTX LA this year. This is our fourth year in a row in Los Angeles, and we've brought our A-Game.
What this Event is Not
A brain-sucking "conference" with a big vendor hall filled with booths

A Networking Event

A series of classes where you get talked at for hours on end
This is a sourcing workshop and interactive educational event with the top leaders in TA and Recruiting across the country. We're talking serious face time with Shally Steckerl, Dean Da Costa, Ronnie Bratcher, Tangie Pettis, and Brian Fink.
Our Educators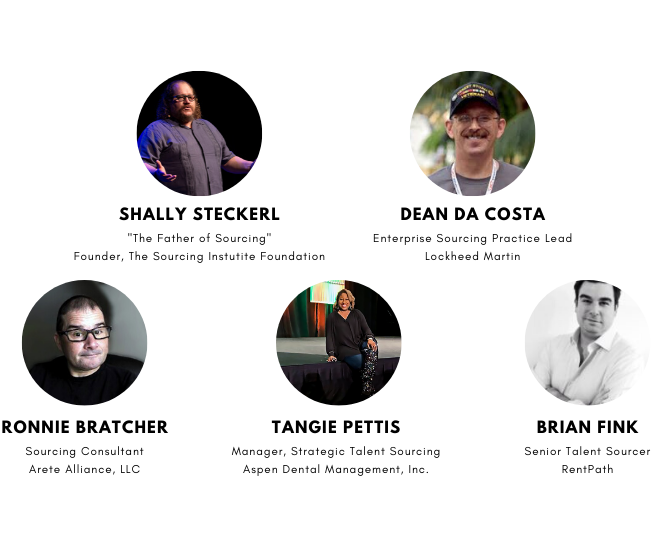 What's New for 2019
We're excited to introduce our new partner for this event: THE SOURCING INSTITUTE FOUNDATION, a 501(c)(3) non-profit, that provides educational grants to veterans, active military spouses, and disabled individuals who would benefit from employment in the sourcing and recruiting industry. For you, that means some of the proceeds from this event will be donated to the foundation to give back and grow our industry.
We've upgraded the format. We've held onto our informal, intimate style, but we took every piece of HRTX, held it up, and kept only what added the most value to the experience.
What's left is a packed, skill-building agenda: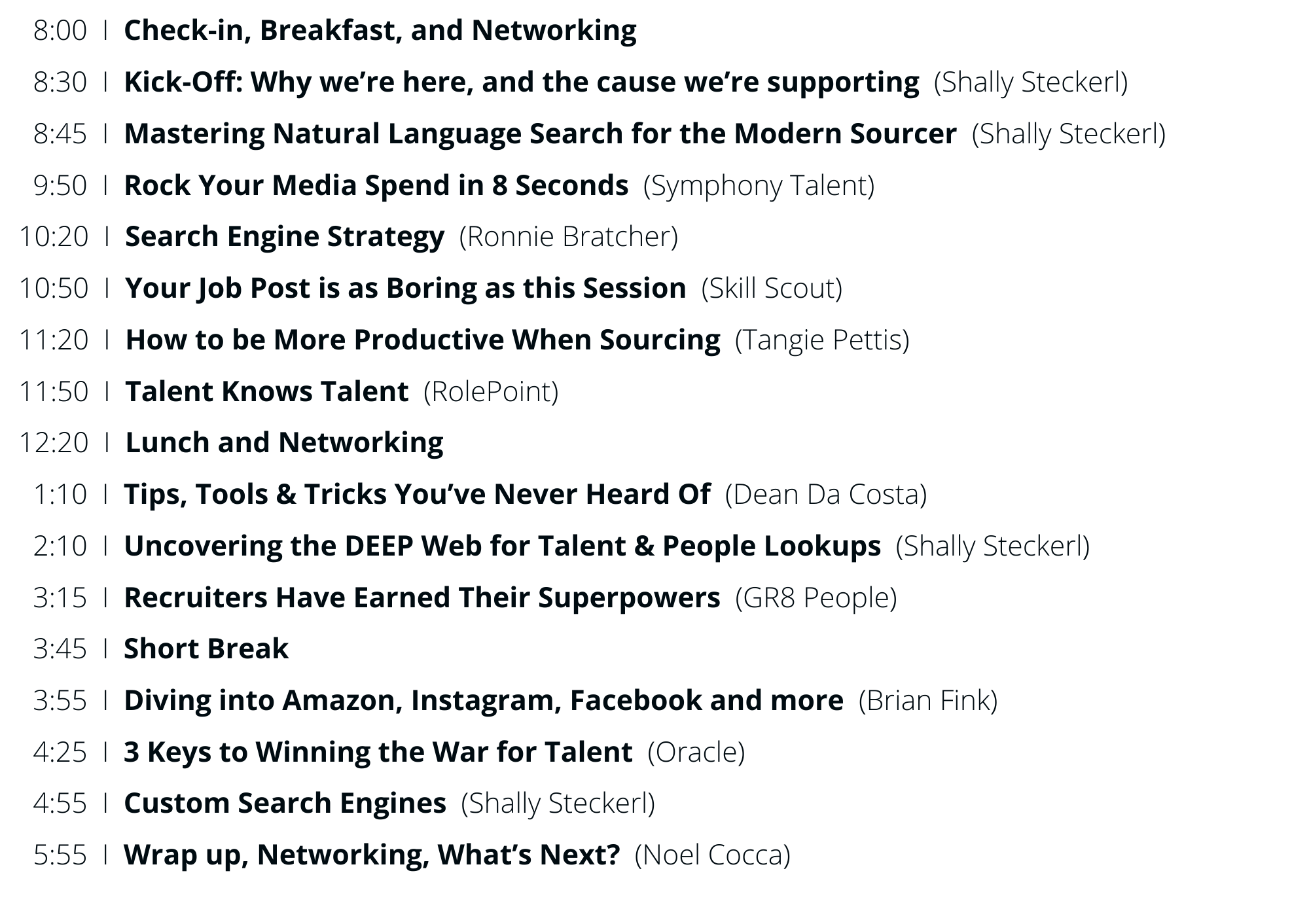 These are high quality, interactive workshops where you can bring your current challenges and reqs to the table and leave with next-level solutions.
This is no walk in the park, vacation from work conference. It's a fully fleshed out educational experience for every level recruiter.
Notice the top sourcing and recruiting tools leading segments of the agenda?
We've brought in the greatest minds from these tools to bring you their solutions in a non-sales format. You'll have the opportunity to ask questions and see live demos with each of these: RolePoint, Skill Scout, Oracle, Symphony Talent, GR8 People.
Snap.
Just like that, you'll have the knowledge, skills, and tools to succeed in today's job market.


Welcome to HRTX.