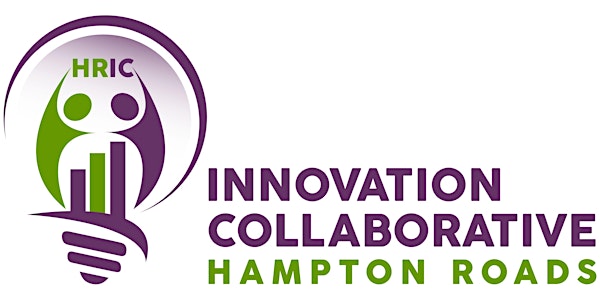 HRIC Tech Tuesday - UAV and DroneUp
Tech Tuesdays are a series of 1-hour on-line sessions on a variety of technology and business activities taking place in Hampton Roads, VA.
By Hampton Roads Innovation Collaborative
When and where
Date and time
Tuesday, June 21, 2022 · 9 - 10am PDT
About this event
The next event coming up will be:
Session 20: UAV and DroneUp
June 21, 2022 - 12-1:00p EST
Speaker: Tom Walker – DroneUp
In modern times, drones seem to be on everybody's mind. From the military use of drones overseas to services that deliver domestic packages with drones, these flying machines have proven their worth. However, many people are still confused by drones and their purpose. A commercial drone is a quadcopter, octocopter, hexacopter, or other multi-rotor craft that is used for commercial purposes rather than personal or recreational use.
DroneUp (founded in 2016 and is headquartered in Virginia Beach, VA) is an American technology company that combines airspace solutions, software applications, analytics platforms, and a trusted team of industry leaders to help companies operate at scale with drone innovation
In 2021, DroneUp received a significant investment from the #1 retailer in the world, Walmart, Inc.
Attend this session to learn about how DroneUp has captured some of the delivery space for Walmart, as well as various public services across the country.
Eventbrite Registration at: https://TechTuesDroneUp.eventbrite.com
Zoom log-in details will be emailed out to registrants in advance of the session.
To learn more about HRIC and its programs, visit our website at: http://hrinnovationcollaborative.com/ and benefits of membership at: https://technologyhamptonroads.com/why-join/. Join our LinkedIn page at: https://www.linkedin.com/groups/93955/ Please share with your network to help spread the word.
We hope that you can join us to learn more about this very important industry direction.
Thanks!
Hampton Roads Innovation Collaborative


About the organizer
The Hampton Roads Innovation Collaborative (HRIC) events are intended to increase awareness of business activity in the region (both tech and non-tech). HRIC acts as an advocate for regional business and works to strengthen the region's business ecosystem.