HRIC Tech Tuesday: Commonwealth Research and Technology Strategic Roadmap
The Commonwealth Research and Technology Strategic Roadmap, created in statute, identifies research areas worthy of economic development and
About this event
The process employed for the 2019 Roadmap included development of the primary document by the State Council of Higher Education for Virginia (SCHEV), review and approval by the Virginia Research Investment Committee (VRIC) and final approval by the Governor. The areas of research focus identified through this new Roadmap-development process as exhibiting the most worth and promise for Virginia's economic growth are:
1. Life and health sciences.
2. Autonomous systems.
3. Space and satellites.
4. Agricultural and environmental technologies.
5. Cybersecurity; and
6. Data science and analytics.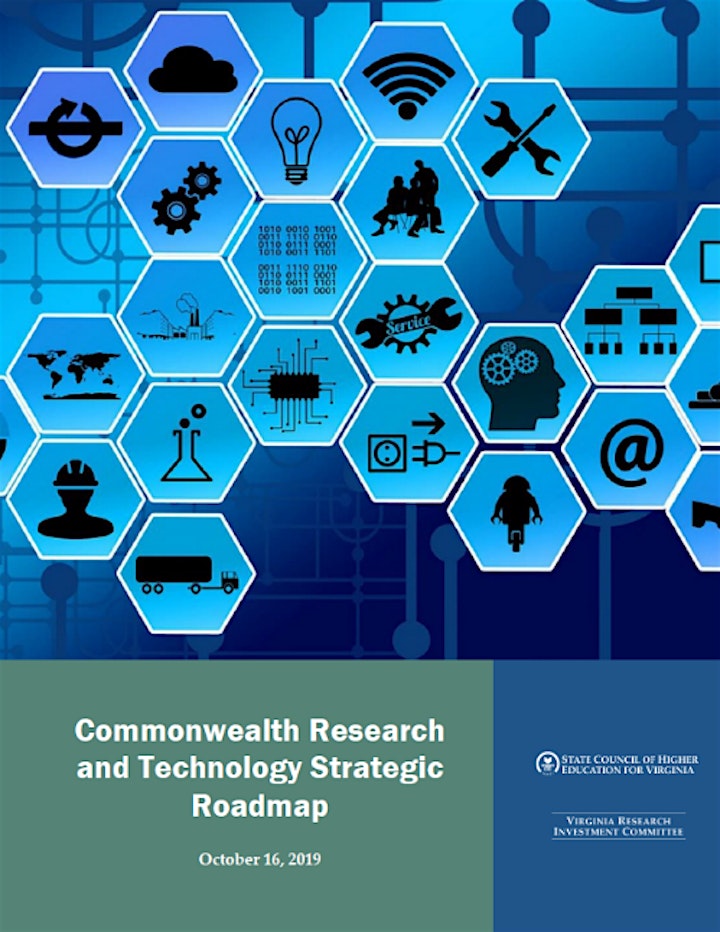 Organizer of HRIC Tech Tuesday: Commonwealth Research and Technology Strategic Roadmap
The Hampton Roads Innovation Collaborative (HRIC), was originally known as the Hampton Roads Technology Council (HRTC), one of ten technology councils in the commonwealth of Virginia.
HRTC was formed in the late 1990s as a 501(c)6 non-profit solely focused on advancing the technology businesses in the Hampton Roads region.
In its early days, HRTC was focused on start-up incubators, an important component of business ecosystems, but eventually realized that incubators were inadequate as a sole driver of the regional tech sector.
In 2016, HRTC rebranded to HRIC and is approaching its new mission of creating programs, events, and visibility for area technology companies.
These activities are intended to assist development and growth of the technology sector and contribute to a diversified regional economy.