Description
These summer camps offer children an opportunity to have fulfilling and fun experiences where they learn about the world around them.
Around the World Summer Multicultural Camp
July 8-22 from 11 a.m, to 2 p.m. For children ages 6-11 years old.
For the younger kiddos, this is an experience in a variety of different cultures throughout the world in a fun and creative way! Our Around the World campers will be exposed to cultural games, music, and arts and crafts from Eastern Asia, Pacific Asia, Latin America, Australia, Africa, and finally Native Americans.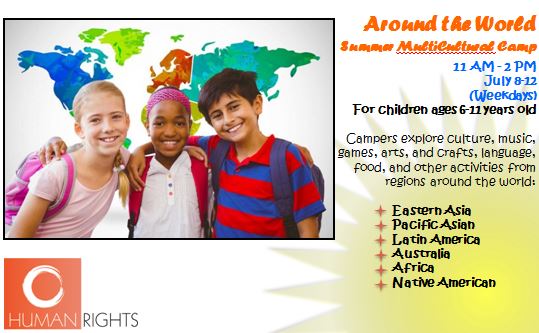 ---
Youth Advocates Camp
July 29 to August 2 from 2-4 p.m. Children ages 11-14 years old.
In our Youth Advocates camp children can enjoy hearing a variety of local, national, and international topics aimed at inspiring young adults to be advocates for change in their community.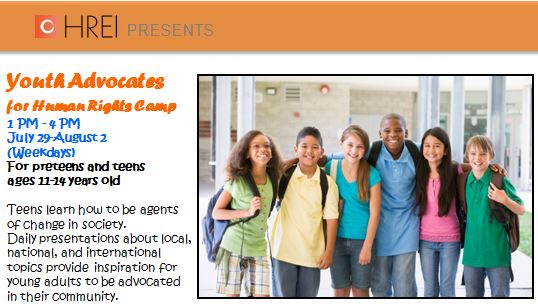 ---
Adventures Through Art Snack and Paint Camps
Week 1: June 17-21 from 1-4 p.m. Week 2: July 15-19 from 1-4 p.m. Week 3: Aug. 5-9 from 1-4 p.m. For children ages 7-12 years old.
Each traveler on our snack and paint cultural expedition will get to enjoy a variety of music from different countries as they learn about new cultures and do their daily painting on a 16x20 canvas using acrylic paints. Weather permitting, there will also be outdoor fun and games! At the end of each week there will be an art exhibition for friends and family to view and take home the travelers' masterpieces. Make sure your traveler dresses for the messes! The first week will be Asian countries, the second week will be North American countries, and the final week will be European countries.