About this Event
Hampton Roads Diversity and Inclusion Consortium, in partnership with the City of Norfolk, would like to honor those who served, are serving, and will serve our country.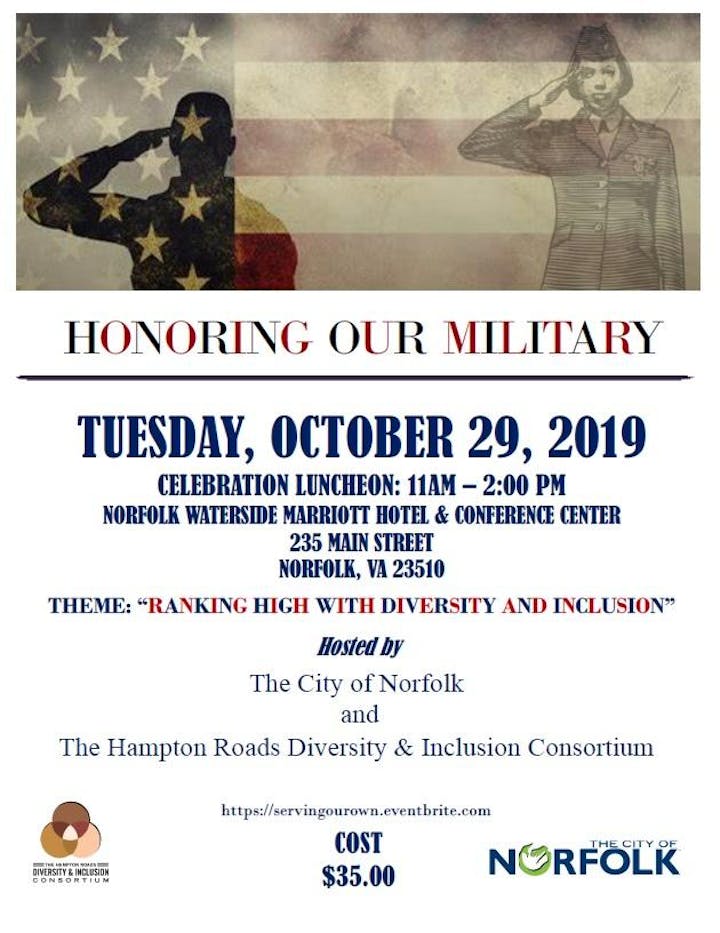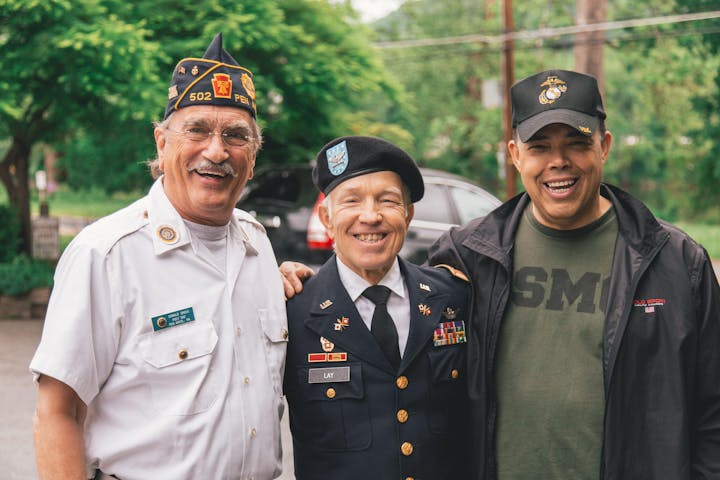 PRIDE SERVICE AWARD
RECOGNIZING INCLUSIVE & DISTINGUISHED EMPLOYEES WHO SERVE OUR COUNTRY
Overview:
HRDIC in partnership with the City of Norfolk wish to honor and recognize the contribution and efforts of our local civilians and/or active duty members who have enhanced diversity and inclusion (D&I) efforts in the Hampton Roads community. Said men or women may be veterans; or have served; or are currently serving; in an active duty or reservist capacity in the Armed Forces. The purpose of this award is to recognize community leaders who promote a positive understanding of the armed forces among and between men and women, minority and non-minority members of the military and civilian population.
Award recipients will be men and women who
Have distinguished themselves as leaders, mentors, advocates of D&I in the Hampton Roads Community
Are well respected by superiors and peers as military and community leaders
Represent the Hampton Roads community with dignity and pride
Work to aid and create opportunities that support the advancement of inclusion in the workplace
Send Your Nomination
A Word document, up to 500 words identifying the organization for which the nominee works for, his/her role within the organization, and military status (veteran, active duty, reservist); and a description of the nominee's accomplishments as they pertain to advancing D&I efforts.
Photo of nominee should be included as a .jpg image.
Please send nominations and attachments to askhrdic@gmail.com.