Description
Overview
Many professionals are intimidated by financial information, confused by accounting terms, facing challenges in making the best decisions, unsure whether they are doing their part in meeting financial goals, unaware of how they impact profit or even blindly replicating last year's budget.
Whether you're a C-Level Executive, Business Manager, Non-Financial Manager, an Entrepreneur or Investor, financial literacy is critical to business success in grasping the "big picture" of business. But the complex language of accounting – the debiting and crediting, lefting and righting – leave so many confused and disillusioned.
Color Accounting will change the way you see accounting.
You'll be able to think more critically about finance, make better-informed decisions, and communicate with confidence and effect as a proactive team player and leader.
Unlocked the power of Accounting and Finance with Colour Accounting:
Learn Accounting For Non-Accounting Professionals & Managers


Date: 7 & 8 February 2018
Time: Day 1: 9.00AM - 5.00PM | Day 2: 9AM - 1.00PM
Venue: G Central, Sunway Nexis, Petaling Jaya, Malaysia
HRDF Claimable SBL-Khas
Official Fee: RM1,950 per Participant
Early Bird Group Rate: RM5,000 for a Group of 3 Participants




Accounting Redefined - Visually using storyboards, colours and pictures
A good understanding of accounting is vital to the success of any professionals. It is essential to be able to understand and ask the right questions when reviewing proposal, budgets and financial statements. A good understanding of Accounting will help you make better-informed decisions and enhance your professional skills set.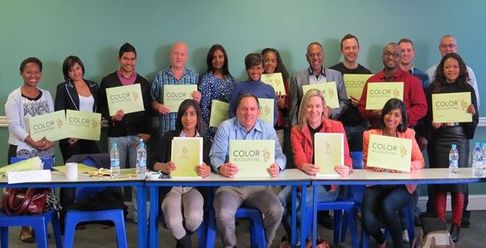 A revolutionary approach using by thousands of professionals across the world
Color Accounting is a revolutionary new way of learning accounting and finance. It takes the fear out of the subject. It's used by many corporations, agencies, law firms and universities to teach their people how to use financial reports, typically in one day. People learn better when they can see concepts. Especially abstract concepts like accounting.
Color Accounting presents finances using logical colors and diagrams, a holistic, graphical view of a balance sheet and income statement. It makes financial statements easier, like Windows made personal computers easier for everyone through colors and diagrams.
In this 1.5-Day workshop, you will learn how to:
Read, analyse and interpret financial statements more intuitively

Get financial and key performance messages across simply and powerfully

Remove fear associated with handling financial numbers

Accelerate understanding and interpretation of financial statements

Be able to ask the right financial questions

Understand the answers and make the right decisions



At the end of the program, you will be able to:

Have more powerful conversations with staffs and advisors

Avoid confusion and miscommunication on business matter

Manage profitability, cash flow and working capital better

Gain essential business acumen

Create better budgets and manage business expendiure

Communicate with the Finance team and understand how they fit into the organisation

Understand your clients' businesses and pitch with confidence at a senior level

Structure better deals for your clients



REGISTER BEFORE 24 JAN 2018 (WED) TO ENJOY THE EARLY BIRD GROUP RATE!



---
For any inquiries, please contact:
Melissa William at melissa@qscasia.com
or CALL US at +603-8933 6219