HRBMP Presents: The Arrival: A Night of Reflection
About this Event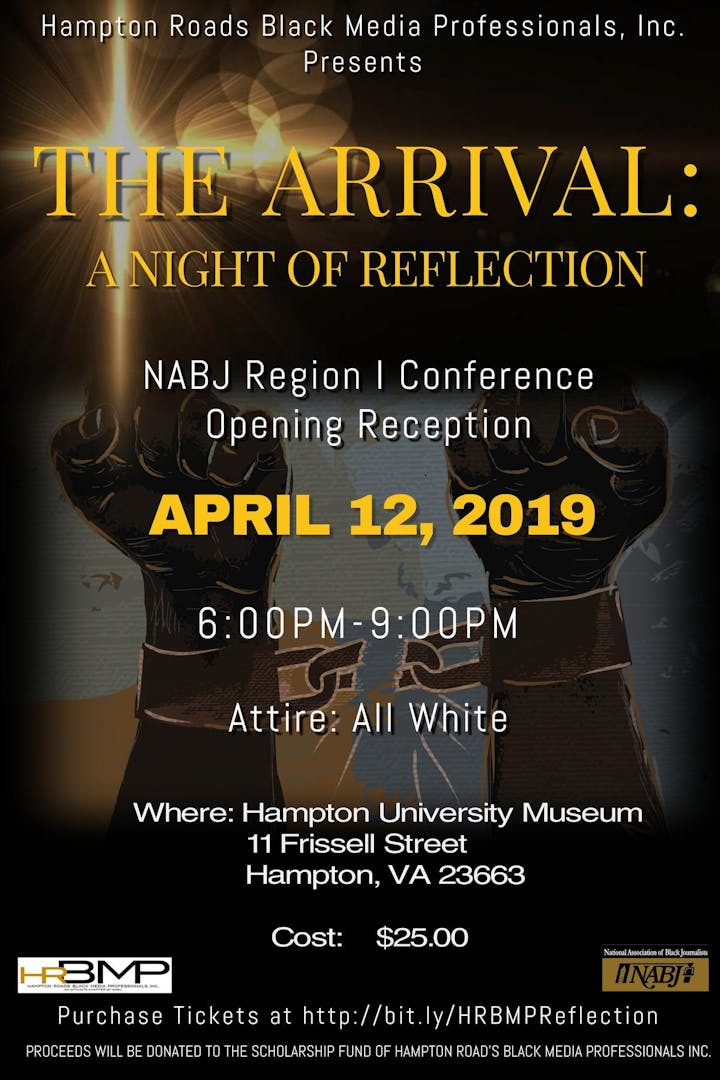 Join members of the local chapter of the Hampton Roads Black Media Professionals Inc. as they kick off the Opening Ceremony and Fundraiser for the 2019 National Association of Black Journalists Region I Conference.
"Reclaiming our Story: Guardians of our History Since 1619 and the True Responsibility of Black Journalists Today."
Join us for a night of reflection and adventure as we explore our history and pay homage to the 400th anniversary of the first documented enslaved Africans' arrival to the North English Colonies.
The Opening Ceremony will include live entertainment, story-telling, museum tour, light hors d'oeuvres, dedication ceremony, special guests, and a lot of fun.
The Arrival: A Night of Reflection:
Date: April 12, 2019
Time: 6 p.m.-9 p.m. Eastern
Cost: $25.00
Special Thanks to our Sponsors and Community Partners for supporting us by helping us create resources, education, and scholarship opportunities for students and media professionals.
"A portion of the proceeds will be donated to the HRBMP Education and Scholarship Fund"