Description
HR Transformation in Industry 4.0
11th to 12th December, 2017
The present speed of development in technologies is posing a huge challenge for companies, be they SMEs, large corporations or global giants! Industry 4.0 is changes the entire organization structure of the company, the work culture as well as influences the way things are done. Traditional methods and perspectives no longer works for many companies in this highly dynamic and unprecedented VUCA world.


With these changes, the human resources (HR) would definitely need to transform to cater to the changes in the structure, processes, culture as well as with skills and competencies. Management styles need to be transformed as more flexible work conditions are called for with the knowledge workers. To ensure effective transformation to industry 4.0, the PEOPLE must change first!

Hence, HR is the key to the transformation of humans at both the skills, competencies, and digital cognizance level as well as at the cultural, diversity, and management level.
Focus of the workshop:
The focus of the workshop will be to guide existing HR strategic business partners and associates to review the entire HR structure, processes, and practices to transform and change the people to be prepared for the impending changes for industry 4.0.


The transformation will be from a transformation perspective to provide paradigm shifts and mindset change to employees and talents in order to get them attuned and ready for industry 4.0.
1) Throw away HR administrative work – automate (employee experience)
2) Forget Recruitment agencies and Head-hunters – use SEO
3) Flexible development and learning
4) Employee performance appraisals including KPIs are totally OUT!
5) Wellness is IN!
6) Many more exciting focal areas
Distinguished Speaker : Professor Dr Karling Lee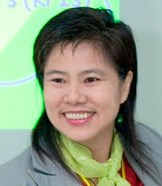 Dr. Karling obtained her PhD from USM in early 2008. Her area of specialization is in Human Resource Management (HRM) with an emphasis on human resource development and learning. Her interest is also in industrial psychology and human behaviors at work. She has been involved in continuous research in linking personalities with job function and performance and hopes to present a research paper late next year. She also specializes in DOE (design of experiment) for the HRM function, specifically for HR development.

Dr. Karling has many years of working experience in both the manufacturing and service industries with more years in the service industry as Head of Department. She has been involved in corporate training for more than 15 years and is a Certified Trainer from ACAP Australia. She also holds a unique Graduate Certificate in Adult Teaching and Learning from RMIT University, Australia.

She is currently on a retainer with a listed local company as a HR consultant in all HR related matters from HR planning and recruitment to industrial relations. The consultancy work also extents to the subsidiaries of the listed company.

Dr. Karling specializes in HRM related training as well as specific interpersonal skills and workplace behavior training aimed at improving workplace efficiency, effectiveness and relationships. She is committed to assisting organizations in their human resource development endeavors and specializes in assisting organizations design, execute, and feedback on training evaluation system for continuous development in the organization's human resource development efforts. Her current passion is in cross-generation management focusing on assisting organizations in tapping into the potentials of the millennial workforce and providing guidance to senior management in maximizing the talent of the new generation (Gen Y).
CONTACT:
Ms Tan 04-3984306
Ms Lee 017-4995413