Description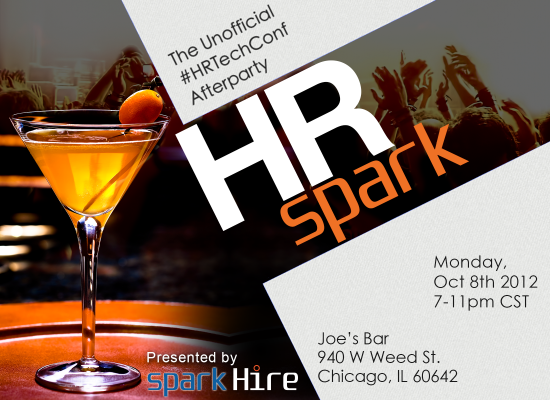 The Party:
Attendees of the 15th Annual HR Tech Conference in Chicago are invited to party the night away at HR SPARK: The Unofficial HR Tech Afterparty Hosted by Spark Hire on Monday, October 8th from 7:00-11:00 pm. The event will take place at Joe's Bar, a popular sports bar in Chicago.
This exclusive afterparty will allow HR Tech attendees to kick back some drinks, show off their dance moves, and network with interesting HR professionals. Partygoers will be entertained with free drinks, appetizers, a live in house DJ, a few surprises, and can even win free gifts from our multiple giveaways going on all night.
Admission to the event is free, but limited. It is also restricted to HR professionals and media. We highly encourage you to reserve your tickets now because they will sell out.
Also, be sure to share this event with your friends and colleagues and use the #HRSPARK hashtag along with the #HRTechConf hashtag!
iPad Giveaway:
Spark Hire will be raffling away a free iPad3 at the party. The raffle winner will be announced at 10 pm and you must be present to win. Attendees who get their party tickets through this page are automatically entered into the raffle.
The Venue:
The party will be located in The Clubhouse at Joe's Bar where 250+ HR pros, bloggers, and social media gurus attending the HR Tech Conference and Exposition will get the place rocking! This is a can't miss party and a great opportunity to network with friends and colleagues!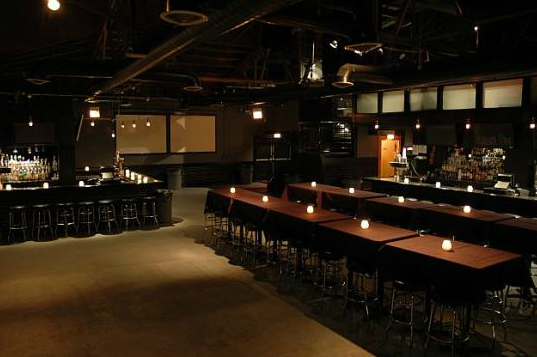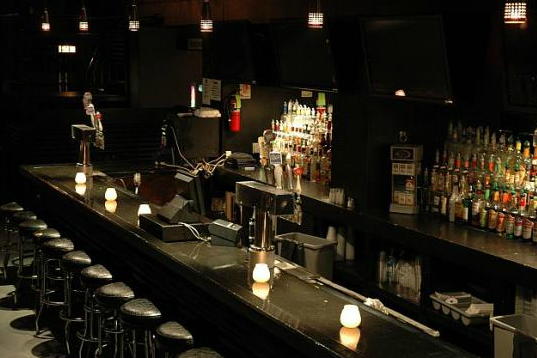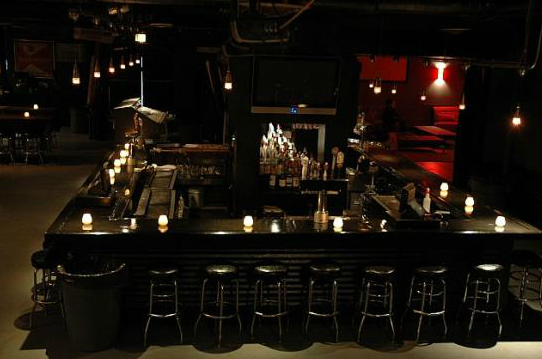 Organizer of HR SPARK: The Unofficial HR Tech Afterparty Hosted by Spark Hire
Spark Hire (www.SparkHire.com) is a video powered hiring network that connects job seekers and employers through video resumes and online interviews. Connect with Spark Hire on Facebook and Twitter.