Description
HR Scorecard for Effective HR Management
8th to 9th December, 2017
Although it cannot be denied that the management of people is becoming more critical in today's globalized business environment.
However, most organizations are still holding on to the perspective that HR activities cannot be measured as human activities are too subjective to be deemed relevant for measurement.
On the other hand, organizations need to ensure that the entire organization is aligned and focused on the vision, mission, direction, goals, and objectives of the company.
Therefore, many organizations have opted to adopt the Balanced Scorecard (BSC) to serve as a tool for helping the organization to manage the organization more effectively via the employ of relevant measures.
Linked with the BSC is the concept of HR Scorecard which is focused on how to enhance the performance and management of HR capabilities.
Objective: The objective of the module is to provide HR Professionals with the tool to assess and evaluate the performance of the HR Department in order to provide the strategic impetus required for viewing HR as a strategic partner to management.
Delivery Methodologies: Facilitation, discussions, case studies, and practical exercises to assist in retentive learning.
Brief Module Content:
Overview on what is a standard Balance Scorecard (BSC)

The linkage between BSC and HR Scorecard

The four (4) elements in a HR Scorecard

Identification of the 4 elements to assist in the design of the HR Scorecards for all HR related activities

Translating the HR Scorecard into measures

Measuring the effectiveness of Strategic HR management using the HR Scorecard
Distinguished Speaker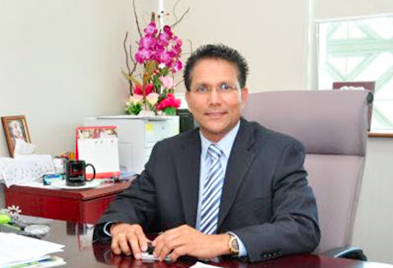 Professor Dr. Premkumar
BBA (Mel), MBA (UUM), PhD (USM)

Professor Dr. Premkumar is one of the Asia's leading Business Strategic and Supply Chain trainer and a renown Researcher with more than 20 years of hands-on-experience. He obtained his Doctorate of Philosophy in Supply Chain Management with University Science of Malaysia (USM) and Master Class BSC from Harvard University, USA. Currently, Dr. Prem is the President of Malaysia University of Science and Technology.
In academia, Dr. Prem has published over sixty research papers in international renown journals, conference proceedings and book chapters. A highly sought-after speaker in the field of SCM and business research, Dr. Prem is frequently invited to speak on SCM issues at international conferences in countries in USA, China, Indonesia, Philippines, Japan, Sudan, Riyadh, Thailand and Vietnam.
Prior to academia, Dr. Prem was in Intel Technology as the Senior Manager responsible in Logistics and Supply Chain function. As an academician and consultant, Dr. Prem has vast experience in conducting workshop, training and consultancy programs in Business Research, Strategic Planning, Premium Execution, SCM and has contributed tremendously towards organizational effectiveness in the respective industry.
CONTACT:
Ms Tan 04-3984306
Ms Lee 017-4995413