About this Event
How to reduce breach cost: Have a response plan
It's a common refrain that suffering a data breach is almost inevitable, and so the best way to keep costs low is to be prepared for every eventuality. The report claims that companies had an incident response (IR) team and extensively tested their IR plan with at least two table top exercises experienced $1.23 million less in data breach costs on average than those that had neither measure in place.
The Greater Cincinnati Chapter Of NAAAHR is presenting a Program Meeting to discuss Cyber Security issues and methods for protecting your personal data.
Our Guest Speaker is April Gillespie-Hurst. April is a member of the Greater Cincinnati Chapter Of NAAAHR and is also the Network VP for the State of Ohio LegalShield and ID Shield legal services.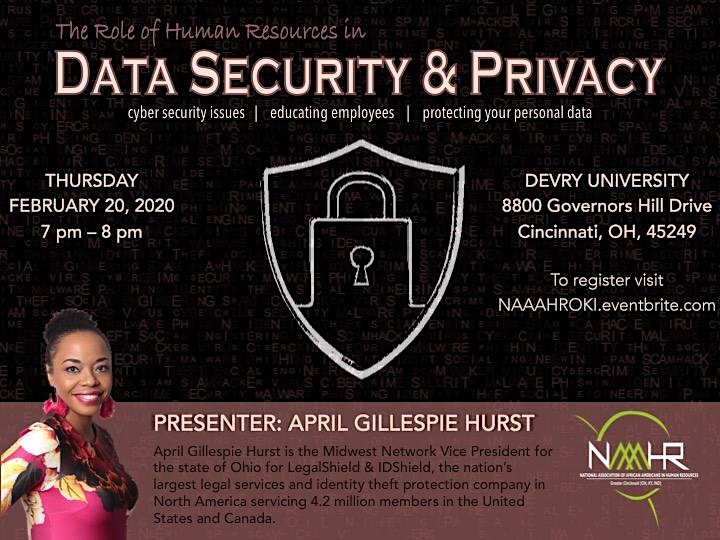 Agenda
6:45 -7:00pm Meet and greet
7:00 - 8:00pm Speaker - APRIL GILLESPIE HURST
Tickets: Members -$5.00 and Non-Members - $10.00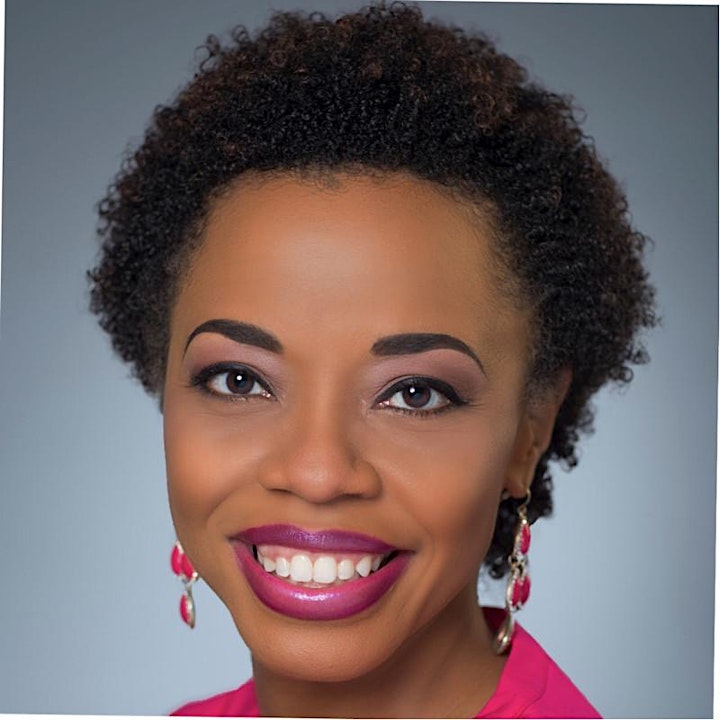 April Gillespie Hurst is the Midwest Network Vice President for the state of Ohio for LegalShield & IDShield, the nation's largest legal services and identity theft protection company in North America servicing 4.2 million members in the United States and Canada. HR plays a critical role in ensuring company and employee information is protected and secure. Maintaining a robust security-awareness program that is mandatory for all staff can help employees feel empowered and involved in a critically important function of the business, while driving home the understanding that everyone in the organization is responsible for information security. Furthermore, research shows that when an employee is a victim of identity theft, it causes additional stress on the job, lost wages, absenteeism, presenteeism, safety concerns and a host of other disruptive issues in the workplace. Through the LegalShield and IDShield mobile apps, members can access legal help and best of class identity theft protection and complete restoration through licensed private investigators. In the last decade, IDShield has restored more than 10,000 individual identities. April can be found speaking to various organizations across the Tri-state including the Greater Cincinnati Human Resources Association, the Alzheimer Association of Greater Cincinnati, the City of Cincinnati, Council on Aging of Southwest Ohio and TRIAD.