Description
This Hands On Work Shop will help you to achieve 2 immediate Benefits
1. Boost Current Staff Productivity – using HR Analytics Tool
2. Reduce Salary Cost using Government Grant
Business is SIMPLE. You Boost Results by Improving Productivity.
And the Formula to boost productivity is simply =
1) Increase Sales
2) Reduce Cost
Overview:
The HR Productivity Program is a HR Management and People Development
> Coaching, Training and Consulting < Program designed for SME (Small Medium Biz)
To deploy HR best practices and build HR Capabilities with limited resources
Workshop Objective:
How to improve business results by improving how their people work
Benefits of Participating in this Workshop:
All SME bosses and HR Manager participating the workshop will:
1. See improved business results and staff morale
2. Alignment between business and personal goals
3. Practical training on how to engage and develop your Human Capital
4. Granted limited access to Selected HR Modules (Business Excellence HR Software)
5. Complimentary invitation to CEO / HR Breakfast talks by Industry Experts
Workshop Program Outline:
Part 1 : HR Productivity Methodology
Introduction to a systematic Online process to build your people and your business.
All Participants will receive the following FREE GIFTS
1. Online Team Dynamics Assessment Login
2. Setup Online Job Application Profiling Tool (for non managers)
3. Setup Online Star Application Tool (for managers)
All your staff can do the Online Team Dynamics Assessment and get 3 sets of Customized Reports:
1. Personality Strengths (34-page report)
2. Motivational DNAs (22-page report)
3. Communications Style (15-page report)
Part 2 : HR Department Set Up to get Salary Grant
ALL SMEs can tap on Salary Grant given by Government. To do so, you need:
1. Company HR Audit Checklist to prepare all relevant materials
2. Eg: what are the HR Department SOPs and Paperwork needed to tap on the grant
3. Company Admin set up : CorpPass Account, Easy Account, HR Email
SPEAKER PROFILE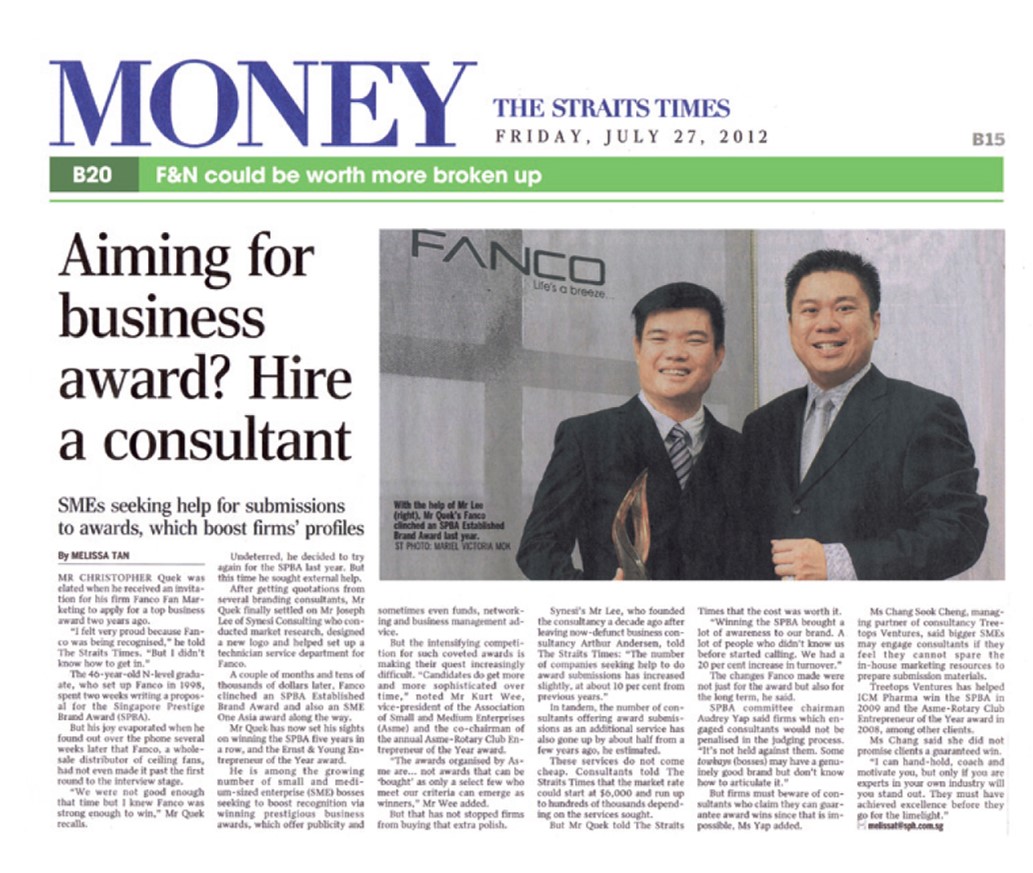 Led by Mr. Joseph Lee, a winner of many business-related awards and a successful head business consultant for many years He has developed a peak performance program that installs business and management systems for SMEs with a 3:1 ROI guarantee. Joseph has developed a special first of its kind Personality Profiling Test that is uniquely Asian as well as a set of online business and personal excellence assessment tools for companies. Joseph has worked with clients in a large variety of industries, including F&B, Manufacturing, Investment, Health Care, Image & Grooming, Media & Entertainment, Education &Training, ISO Consulting, Printing and Publishing, Construction, Trading, Retail Stores, Telecommunications and Security. Through these projects, he gained a good grasp of the various organizational performance improvement techniques as well as in-depth knowledge of various industries.
Joseph also teaches at Ngee Ann Polytechnic and Republic Polytechnic as an Adjunct Lecturer / Tutor for Business Courses. As a Trainer and Consultant, Joseph is experienced in using and applying Problem Based Learning (PBL) as a Learning Tool to help facilitate learning through mental and action stimulus. Having designed and taught many different training programs before, he has developed his coaching and facilitation skills to a comprehensive level that allows him to draw out key learning from participants and to use problems solving and competency based learning as a means to help them learn and grow.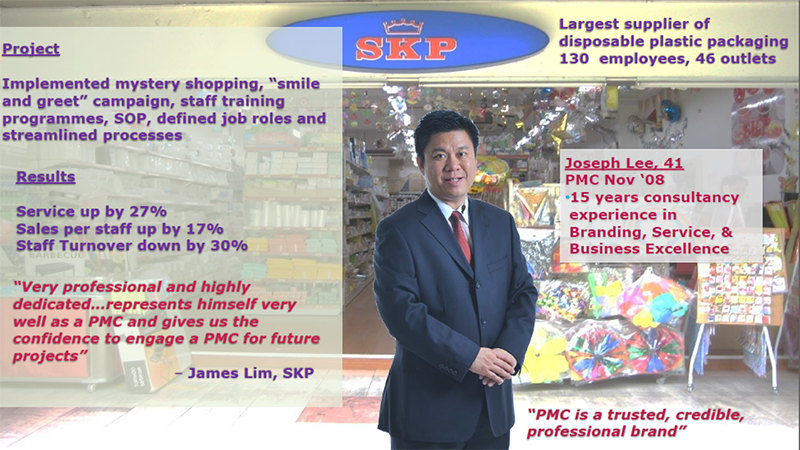 Through Joseph Lee's help, SKP achieved business awards and better service quality through in-depth analysis and innovative implementations.

To find out more about the Double Your Business Workshop, click here .

For more information, please contact event@advistar.sg
Date and Time
Location
V-Hotel Lavender - Level 4 Hotel Restaurant
70 Jellicoe Road
Level 4, Hotel Restaurant
SG 208767
Singapore