HR Blast Off 2013! All Day Conference & Silent Auction on Autographed Star Wars Memorabilia!

Thursday, January 24, 2013 from 8:00 AM to 5:00 PM (CST)
Event Details
Sponsored By: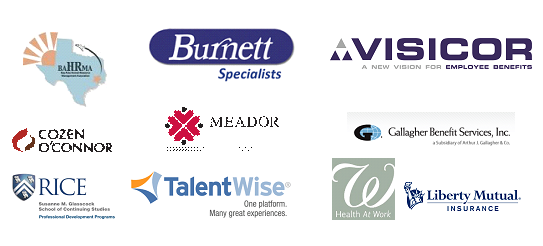 Bay Area Human Resource Management Association's
 BLAST OFF TO HR SUCCESS!
Annual Conference 
LOCK IN YOUR GREAT RATE NOW!
Date:

1/24/13    8 AM - 5 PM

Organizer:

BAHRMA Conference Committee

Location:

HILTON NASA
3000 NASA RD 1 281.333.9300

Price:

$150.00 Members $185.00 Non-Members, $50 Students*

 

World Famous Key Note Speaker:

Wayne Hale, Former Flight Director for Space Shuttle Program at NASA

All inclusive price includes: 6+ CEUs, Breakfast, Lunch, snacks, great prizes and vendor gifts!




About Wayne Hale

Wayne Hale is retired from NASA after 32 years. In his career he was the Space Shuttle Program Manager or Deputy for 5 years, a Space Shuttle Flight Director for 40 missions, and is currently a touring speaker and fulltime Grandpa.

 

Presenters: 

Keynote- N. Wayne Hale, Jr. Director Human Spaceflight, Special Aerospace Services  

Mr. Hale is currently a consultant for Special Aerospace Services of Boulder, Colorado.  He consults with a number of high tech firms on safety, management, and corporate culture issues as well as performing specialized technical studies. 

Mr. Hale retired from NASA on July 31, 2010 as the Deputy Associate Administrator of Strategic Partnerships, Space Operations Mission Directorate.  Mr. Hale has previously served as the Space Shuttle Program Manager and the Shuttle Launch Integration Manager.  He was a Space Shuttle Flight Director for 40 Space Shuttle flights, and prior to that a Propulsion Officer for 10 early Space Shuttle flights. 

Mr. Hale holds a Bachelor of Science in Mechanical Engineering from Rice University and a Master of Science in Mechanical Engineering from Purdue University. 

Topic: Team Building  

  

Dr. Alok Kalia, MD -Dr. Alok Kalia is an international speaker on healthy eating and weight management, with a special focus on improving health in the workplace. He has been selected as one of the Best Doctors in America every year since 1996. Dr. Kalia spent most of his career as a Professor at the University of Texas Medical Branch in Galveston. During his 25-years as a specialist physician, Dr. Kalia edited two textbooks, wrote chapters for 17 other medical books, and has received numerous teaching awards.

Topic: Employee Health and Wellness

Obesity and its complications such as diabetes, heart disease, fatty liver, sleep apnea, and degeneration of the hip and knee joints are becoming the most serious public health problem of the 21st century, with an enormous cost both to individuals and to businesses.

Most employees spend more waking hours at the office than at home, and a part of this time is spent snacking and eating with their co-workers. Changing the food environment at the workplace is an important part of improving employee health. Dr. Kalia excels at educating employee groups on appetite management and weight loss so that each person becomes a support for everyone else. Peer support is the most important part of weight management, and a motivated employee group provides tremendous positive reinforcement.   

Larry Price-Laurence A. Price joined Lockheed Martin in 1982 and was appointed to his current position as Deputy Orion Program Manager in 2005. He is responsible for the development of NASA's Orion crew exploration vehicle. Price previously served as Director of Space Transportation Strategic Development where he was responsible for Lockheed Martin Launch Systems' long-term direction addressing Department of Defense, NASA and commercial space transportation.

Price has led Lockheed Martin teams to successful project awards. As the Capture Director for the NASA Orbital Space Plane Program, he was responsible for positioning Lockheed Martin's team to win the NASA crew rescue and transfer program in support of NASA's Integrated Space Transportation Plan. As Director of the Crew Return Vehicle Project, he was responsible for project management and positioned Lockheed Martin Astronautics to win the NASA International Space Station rescue vehicle project. Price also led the Alternate Access to Space Station project, which developed a commercial logistics capability to autonomously deliver and return space station cargo.

Topic: "Orion and the Future of America's Space Exploration Program"

Mr. Larry Price, Lockheed Martin Deputy Program Manager of NASA's Orion human spacecraft for deep-space exploration, will review the current status of the Orion spacecraft, highlight upcoming major program milestones, and discuss the future of America's human space exploration program. Orion is the world's first interplanetary human spacecraft and will enable humans to travel deeper into space than any time in history. Larry provides insight as to how selecting the right candidate directly impacts the success or failure of each mission.  

Lisa Boesen, MAOM, PHR- Lisa Boesen, MAOM, PHR, is a national speaker, author, facilitator and creator of Creating Compassionate Connections ™. She has over 35 years of clinical, management and human resources expertise including talent acquisition and organizational development, performance improvement and workforce development. Lisa brings these insights and experiences into her publications, presentations and interactive workshops. Her unique blend of professional and personal healthcare experience guides her passion for creating tips and tools for creating an excellent internal organizational experience, and redefining interpersonal skills in the workplace creating an excellent patient-centered, customer experience.

She is a member and has held leadership positions in the American Society for Healthcare Human Resources Administration, the Houston Society for Healthcare Human Resources Administration, the Society for Human Resources Management and the American College of Healthcare Executives.

Lisa holds a Masters in Organizational Management, is a Certified Human Resources Professional, and a Certified Compassion Fatigue Specialist. She has been featured in Advance Magazine, Medical Office Today, Mainstreet, Careerbuilders, The Ladders, and ICU Medicine.

 Topic: Coaching for Critical Thinking

The Partnership for 21st Century Skills reported Critical Thinking and Problem Solving Skills as key workforce skills for this century. But:

What exactly is Critical Thinking?

How do we identify our strengths and opportunities for development?

How do we develop this within ourselves and within our teams?

In this fun highly interactive workshop, participants will learn key components of Critical Thinking and apply these concepts to learning activities to coach themselves or others using the rational, honest, and open-minded world of Critical Thinking.

At the conclusion of this session, participants will:

•             Identify eight key elements of critical thinking

•             Gain awareness of barriers to critical thinking

•             Identify at least three biases which may impact clarity, logic and fairness

•             Learn five initial steps to nurture critical thinking in ourselves and in our team

 

Sue Burnett (Strategic Credit)- Sue brings 42 years of experience in the staffing and personnel placement industry. Burnett Specialists is a 38 year old firm with six offices in Houston and offices in Austin, San Antonio and El Paso. We operate as Choice Staffing in Dallas and Service Center Solutions in Palestine, TX. We have been named as the sixth largest woman owned business in Texas and the largest employee owned staffing firm in Texas. The Houston Business Journal named Burnett as the Second Largest Direct Hire Firm and the Third Largest Temporary Staffing Firm in Houston in 2012. Burnett also won the Pinnacle Award from the Better Business Bureau twice. Burnett has been named the # 1 Technical Blended Service by the Houston Assoc. of Personnel Consultants for eleven years in a row! Sue Burnett's successful business, management and personal philosophies are all the same..."Don't consider failure as an option. Think of setbacks as bumps in the road of success and learn from them. Treat others the way they want to be treated."

Since founding Burnett Personnel Services in 1974, Sue has become a respected leader in the staffing industry, a well-known contributor to the community, and a sought-after speaker.

Topic: The 10 Biggest Mistakes in Hiring and Successful Exit Interviews

Did you start your own company? When you started your company you had certain traits you wanted in your new staff. Those first hires were critically important. You created your own company culture as the years went on. Unfortunately, it is probably true that you don't have a staff member who could run your company as well or as successfully as you do. When you let others make the hiring decisions, they tend to hire in THEIR own image or worse, they hire people who won't be smarter or a threat to them in the company. Therefore, your staff's quality begins changing and perhaps not for the best. Remember, a company is only as good as its people. If you are in a service business, your customer service will be a reflection of your staff. So, think about your staff now. Are there weak links? Could they be replaced with stronger people? Were they good hires? You made your company successful and your staff selections will continue to make your company grow. What else do you do that is more important than choosing the people who will take your company to the next step?

For exit interviews, I do one-hour phone or personal interviews with staff members who are leaving. I actually find that phone exit interviews can be more effective than personal interviews. People sometimes feel more comfortable telling a president negative things on the phone than sitting in the president's office. If you have delegated all hiring to your managers or you aren't doing exit interviews, I hope to convince you that this may be some of the best time you spend as a president.

 

David L. Barron, JD - David L. Barron is a member in the Houston office, focusing his litigation practice on labor and employment law. David joined the firm in 2011.

David assists his clients with all their labor and employment needs including representing clients at trials involving wrongful termination, discrimination, harassment, collective action overtime claims and whistle-blower suits, before a variety of state and federal courts. He counsels clients on labor negotiations, elections, strikes, and corporate campaigns by unions; litigates disputes before the National Labor Relations Board, Equal Employment Opportunity Commission, and Department of Labor; and advises management on various employment issues, including wage and hour, federal contractor compliance, employee terminations, discrimination and harassment claims, drafting and enforcement of noncompete agreements, Sarbanes Oxley, and OSHA matters.

David has been quoted on employment law topics by the Houston Business Journal, The Houston Chronicle, Texas Lawyer, MSNBC.com, ABC.com and numerous other newspapers and magazines. He also has appeared as an employment law professional on talk radio and the local CBS and Fox affiliates in Houston.

David is board certified in Labor and Employment law and has been named a Texas Super Lawyer Rising Star in Texas Monthly magazine.

David attended the University of Houston, where he received his Bachelor of Arts in 1994. He then earned his J.D. from the University of Houston Law Center in 1996.

Topic: "Top 10 Ways to Avoid Wage and Hour Lawsuits"

David offers practical legal advice and counsel to human resources and in-house counsel on how to properly conduct business in a way that complies with the law and has the best chance of avoiding litigation when it comes to the many delicate issues surrounding wage and hour. This includes payroll matters and informing readers on updates and trends that occur within the Department of Labor.

 

Monica Toth, JD

Monica R. Toth, J.D., Area Vice President - Compliance, South Central Region, Gallagher Benefit Services, Inc. Ms. Toth serves as Area Vice President of Compliance for the South Central Regional offices within Gallagher Benefit Services, leading a team of compliance experts to effectively support GBS clients, consultants and service teams. She has more than 19 years of experience in the field of ERISA and related benefits laws, and is a specialist in developing effective strategies that are used to ensure compliance with the rules and regulations impacting employee benefit plans. GBS clients rely on Monica's assistance in resolving PPACA, ERISA, COBRA, HIPAA, and numerous other compliance-related issues that challenge them on a daily basis. In addition, Ms. Toth focuses on disseminating her knowledge in a user-friendly way at educational training seminars and speaking engagements. Ms. Toth received her B.A. degree from the University of Texas in Austin Plan II Honors Program, and her law degree from the University of Houston Law Center.

Topic: Healthcare Reform After the Supreme Court Decision: What Does it Mean for Employer Health Plans?

At the conclusion of the session, participants will be able to:

1) Unravel the requirements that apply in the near-term, for 2012-2013.

2) Survey the landscape of the new health insurance marketplace in 2014 and what it means for employers.

3) Discuss the latest developments and guidance in this area, and help de-mystify employer obligations under the law.

 

 

Total educational time: 7 hours (Sue Burnett's presentation qualifies for strategic credits)

 
Have questions about HR Blast Off 2013! All Day Conference & Silent Auction on Autographed Star Wars Memorabilia!?
Contact Texas Bay Area SHRM
When & Where

Hilton NASA
3000 NASA Rd 1
Houston, TX 77058


Thursday, January 24, 2013 from 8:00 AM to 5:00 PM (CST)
Add to my calendar
Organizer
Texas Bay Area SHRM
Welcome to the Texas Bay Area SHRM Association!
We are an affiliate of the Society for Human Resource Management. Whether you are new to the HR field or have many years of experience, we are a local starting point for networking, information, professional development and continued support of excellence in Human Resources.
We look forward to seeing you at an upcoming meeting or event!
HR Blast Off 2013! All Day Conference & Silent Auction on Autographed Star Wars Memorabilia!