HR 2020 The Future of Work - Design Thinking, Inspiration & Transformation...
Description
Register NOW- Limited seating remains- online rate $55 Door rate $75
Over 155 companies now represented.
Includes lite bites, beverages and hosted wine bar



4th Annual DISRUPT HR OC Evening Forum - Disrupt HR OC 4.0
Workplace 2024
March 7, 2018 • 5:00pm to 8:00pm
Speaker and Sponsor Opportunities now open- info@enpinstitute.com or 888.857.9722
Executive Next Practices Institute @The Cove UCI Center for Applied Innovation 5141 California Ave • Irvine, CA 92697
What is DISRUPT HR Orange County?
DISRUPT is an information exchange designed to energize, inform and empower executives, business leaders and people in the HR field. Are you tired of the same old approach to Human Resources? Are you ready to start talking about talent in a whole new way? DISRUPT HR OC is for you!
Each speaker will have 5 minute presentations (20 Slides at 15 seconds per slide) to blow your mind!
DISRUPT HR is built on the belief that how we've approached people and talent in the past won't be the best way to approach it in the future.
Featured speakers include: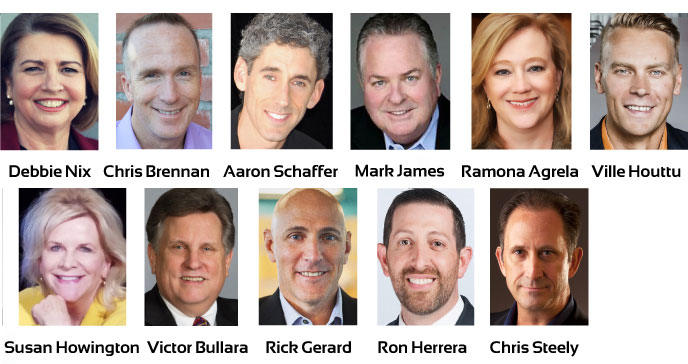 Topics Include:
Reinventing the HR Model: What Happens When You Blow Up the Old Way of Working? Ramona Agrela, Chief Human Resources Officer, UCI

The New Employee Value Proposition Debbie Nix, VP HR Covenant Care

How to Get Promoted in 30 Days or Less Susan Howington, CEO Power Connections

Cut the Fat – Removing Middle Management from Today's Workforce Ville Houttu

The New Talent Machine Victor Bullara, Partner, Enterprose Coaching Group

Bad Job Descriptions Breed Bad Hires Rick Girard, Founder, Stride Search

Your Employees are Sick People Ron Herrara, VP Precept Group

Understanding Unconscious Bias Chris Steely, Managing Director, GPS

Rethinking Advanced Data Analytics Partner,Shaffer Psychological Institute

Dear Me- Remote Letters to the Remote Me Chris Brennan Performance Specialist, Insperity
Speaker and Sponsor Opportunities now open- info@enpinstitute.com