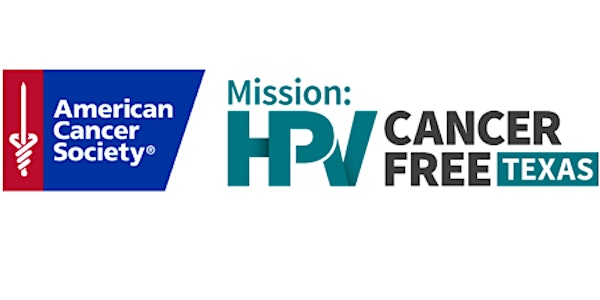 HPV Project ECHO-Community Health Workers
HPV Project ECHO
About this event
The American Cancer Society, through the HPV Cancer Free Texas Campaign, presents HPV Vaccination Project ECHO. Project ECHO provides an opportunity for Community Health Workers to learn about the HPV vaccine and become equipped with tools to advocate for the vaccine with parents, guardians and their communities. Project ECHO is a form of telementoring that is 100% online and will meet bi-weekly for 8 sessions. This learning opportunity is awaiting DSHS approval for 12 continuing education credits at no cost.
Participants must be a certified Community Health Worker and must work in one of the following North Texas counties: Cherokee, Collin, Cooke, Dallas, Denton, Ellis, Fannin, Grayson, Gregg, Harrison, Henderson, Hood, Hopkins, Hunt, Johnson, Kaufman, Navarro, Palo Pinto, Parker, Rockwall, Rush, Smith, Somervell, Tarrant, Upshur, and Wise.
Sessions will begin January 2020!
Interested in joining the wait list? Register now!