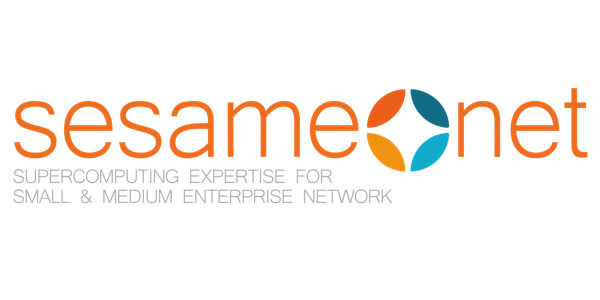 HPC for SME Collaboration Pull Meeting in Balkans
When and where
Location
Institute of Physics Belgrade Pregrevica 118, Belgrade 11080 Belgrade Serbia
Description
The vast increase of computational power in the last decades has created exciting opportunities. High-Performance Computing (HPC) has become an indispensable tool for industry and academia to innovate in such domains as computer aided engineering, simulations, renewable energy, financial services, satellite, earth observation, advanced image analysis, data science and precision agriculture. Recognized by the EU as a key element for the competitiveness of knowledge-based economies and a major factor in the development of innovative solutions also for small and medium sized enterprises (SMEs) the project SESAME Net was launched, funded by the EU Horizon 2020 programme.
Aim of the project is to create a same named open and inclusive European network of Competence Centres and Organizations joining forces in order to raise SMEs' awareness on HPC and to demonstrate its features and benefits. The network on the one hand enables its members to share experiences, exchange best practices, learn from each other, identify similarities and differences in the circumstances faced in each of the regions, to gain from synergy effects and on the other hand builds a significant mean to strengthen the European middle class. By pooling expertise ranging from classical simulation through high-performance data analytics to machine learning, offering consulting services and providing interested SMEs to acquire and build internal expertise SESAME Net aims to become an entry point to HPC for SMEs even for SMEs from countries that do not currently have such centres.
To enforce network expansion in the Balkans and therefore support SME it that area, meeting will be held at Institute of Physics Belgrade (IPB), Serbia, 27.03.2017. from 9 to 14 PM, Lecture Room "Zvonko Marić"

Programme
Workshop with training

A. Plenary Session
9:00 to 9:05 Greetings and introduction
Dr. A. Balaž and Dr. K. Skala
9:05 to 9:15 Presentation of the Institutions and Participants
moderator dr. A. Balaž
9:15 to 9:30 HPC and innovations at IPB
Dr. A. Balaž
9:30 to 10:00 HPC: Modern trends and advanced applications
Dr. M. Ivanović and Dr. B. Stojanović
10:00 to 10:30 Pan European Network for Digital Innovation Hub (DIH)
Dr. K. Skala
10:30 to 11:00 Coffee and Fruit break

B. Education Sessions
11:00 to 11:15 Presentation of the SESAME NET project
11:15 to 11:30 Introduction of HPC4SME assessment tool
11:30 to 11:45 Best Practice Presentation
11:45 to 12:15 Final discussion

C. Training Sesstion
12:15 to 13:00 Consultation
13:00 to 13:30 Fulfilling HPC4SME applications
13:00 to 14:00 Q & A
14:00 Lunch
All participants will receive a Welcome Packet including SESAME Net T-shirt !

Important sites: SESAME Net project web: https://sesamenet.eu/