Description
Mercurial Theatre Presents:
HP Lovecraft's "Call of Cthulhu"
2908 Fruth St., Austin, TX, 78705
Doors at 6pm; Curtain at 6:45pm sharp
Deep within the forest, police are moving in darkness upon a curious and demented gathering. A disturbed refugee seeks asylum, asking for answers to the abuse they have suffered at the hands of a malignant, dangerous cult. Together, the group must confront a terrifying religion that aims to evoke the presence of a cosmic terror, borne of evil and eons older than man himself. Is this just a mad cult, or a pathway to the dark truth of a cold universe?
---
Based on HP Lovecraft's celebrated short story, Call of Cthulhu distills the sprawling investigative story and condenses it into a single sequence of moments of heightened tension and drama. Themes of insanity, doubt, faith and fear weave in and out of the narrative, culminating in an ending that's as challenging as Lovecraft's work can be.
The Cast
Richard Anthony (Francis)
Patrick Donelan (Castro)
Annie Flores (Sonia)
Lauren Giebitz (Maria)
Mindy Rast-Keenan (Wilhelmina)
Michael Rodriguez (John)
Written and Directed by Dan Wolff
---
Pick up this limited edition artwork, available with advance tickets!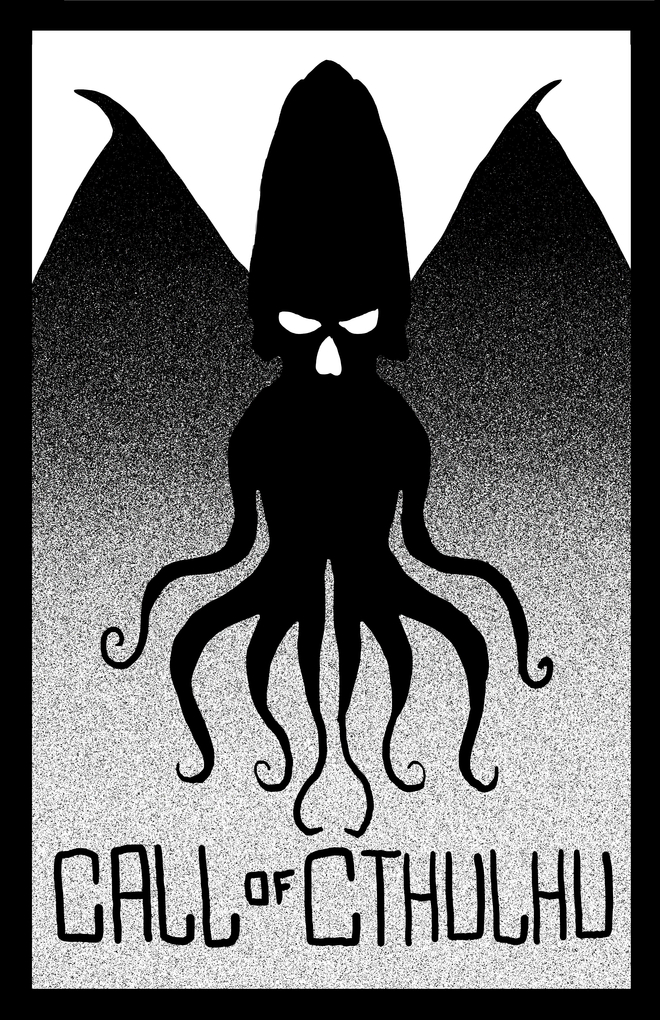 (Artist: Dan Wolff)