Description
About:
In anticipation of the Mobile Enterprise Hack on October 12-13th, we're hosting a Pre-Hackathon educational meetup. Here, you will have the opportunity to learn from HP Anywhere API experts in a educational roundtable and Q & A sessions. You will engage with hackers alike to form teams, bounce ideas off one another and listen to the best and brightest in preparation of the HP Hackathon.
Did we mention there will be pizza and beer? Oh yes!
What is Mobile Enterprise Hack?
At Mobile Enterprise Hack, you and more than 120 other developers will leverage the HP Anywhere platform to design prototype mobile apps for the workplace of the future.
Event Details:
Pre-Hackathon Educational Meetup: Wednesday, October 9th from 6:30- 9pm at PARISOMA, 169 11th Street, San Francisco.
What should I build?
- Find ways for technology to help preserve the human experience in an increasingly fragmented and virtualized workplace.
- Develop tools to help make Enterprise applications more accessible through mobile devices — all while preserving a good work/life balance.
- Provide solutions to help companies be better stewards of the planet's resources by helping them better manage office space, equipment, employees, and energy — all while reducing costs.
What are the rules?
The HP Hackathon will be judged by a panel of experts throughout the tech industry including various top entrepreneurs, venture capitalists, and celebrity judges. Click here for Rules
On October 9th join members of the HP Anywhere team for a Google Hangout to find out why you should put your hacking cap on and participate in the HP Mobile Enterprise Hack. More info here.
Organizer of HP Anywhere Hackathon Meetup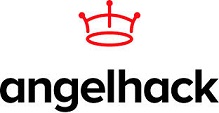 AngelHack organizes innovation events and hackathon around the world. Our flagship event is the global AngelHack competition, where 10,000+ developers come together for a chance to enter our HACKcelerator program and showcase their work in Silicon Valley.
We also offer a range of services for enterprise clients to help them with developer relations around the world. Contact partners@angelhack.com if interested in learning more. 
In 2013, we'll organize 100+ hackathons around the world and we're just getting started. Looking forward to seeing you at one of our next events.