Description
Trideus, the Belgian expert in the field of additive manufacturing solutions, and HP invite you to join them for the exclusive HP Roadshow on June 13th, in Ham. During this day, both HP and Trideus experts will explain the revolutionary Jet Fusion technology, the HP Jet Fusion 500/300 series 3D-printers and the numerous potential applications. More information about the HP Jet Fusion 500/300 series can be found on our website.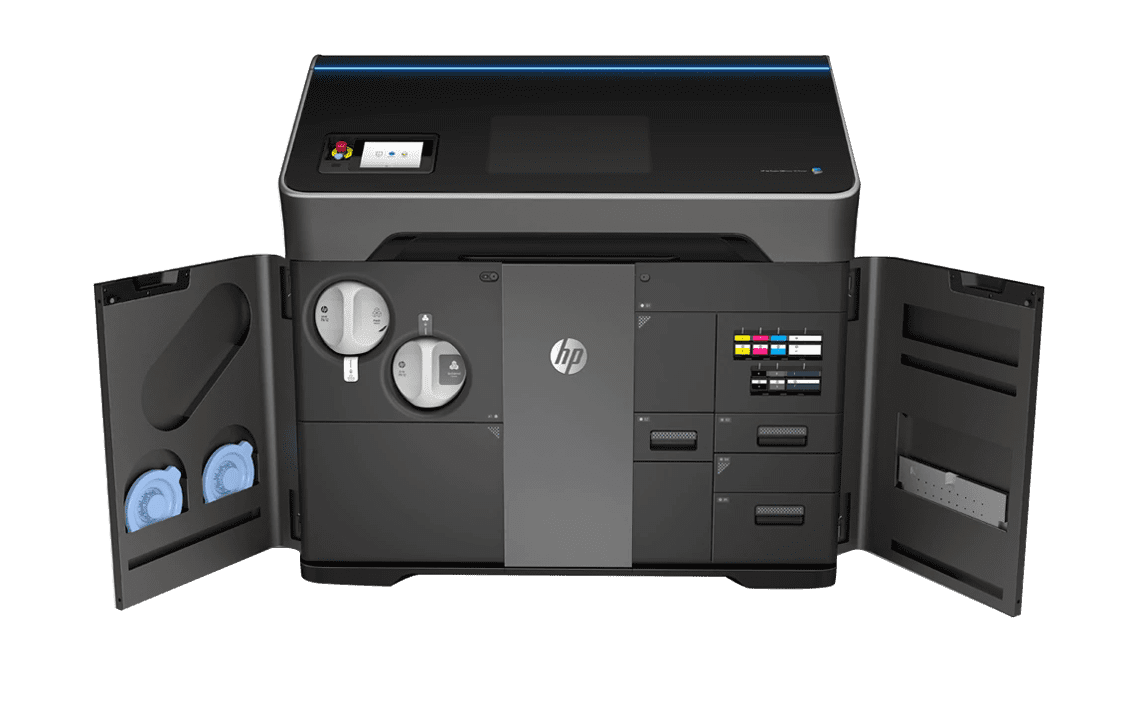 What is Multi Jet Fusion?
Multi Jet Fusion is a patented technology by HP, where fusing and detailing agents combine the strong powder material into qualitative functional parts, layer by layer. Right before and right after the agents are combined, an energy light source heats the area and fuses the prints.
Why choose for Multi Jet Fusion?
Multi Jet Fusion offers a range of advantages. As told, the qualitative powder materials results in strong, functional parts. The MJF Technology is 10 times faster than other techniques by combining the fusing aspect with the heating aspect in one smooth flow. The parts printed with the HP Jet Fusion 500/300 series are detailed and of superior quality.

By offering a big area for printing, multiple prints can be made on the same printbed, which lowers costs per part extensively. And with the 580/380 series, HP allows you to print full color with this amazing technology.
Why should you join the HP Roadshow?
For starters, you will be able to see the HP Jet Fusion 580 3D printer in our facilities. Both HP and Trideus experts will explain extensively how the machine works, what is special about the fusing and detailing agents and so much more. We will also explain into detail some applications, and in general the other numerous potential applications that these machines have to offer.
Personal sessions
Starting from 13h00, we have reserved 10-minute time slots for personal sessions with both HP experts and Trideus experts. At the end of your registration for the HP Roadshow you can pick a time slot at your choice. For further information about these time slots, don't hesitate to contact us.
The timeline for June 13th is the following:
10h00 Arrival (with breakfast buffet)
10h30 Welcome and Trideus introduction - Jesse Buteneers (CEO Trideus)
10h45 HP Multi Jet Fusion Technology - Yves Jamers (Sales & Channel Manager EMEA HP)
11h15 Sales applications HP 300/500 series - Yves Jamers (HP) & Marc van den Bosch (Trideus)
11h30 Coffee break
11h45 How Additive Manufacturing will change the way we create, design & manufacture - Fabio Lorefice (Application Engineer Trideus)
12h15 Q&A Session
12h45 Walking Lunch (with sandwich buffet)
13h00 Start personal sessions