Description
HOW'S YOUR HEALTH?
• What's the current financial and organizational health of arts &culture nonprofits in the San Francisco area?
• How does our health compare to the rest of the country?
• What can we do to improve our health?
• How can we use data to help us monitor and improve our financial and organizational health?
You care about your organization's health. So do we. That is why SMU's National Center for Arts Research (NCAR) has created a free, online diagnostic tool, the NCAR KIPI (Key Intangible Performance Indicator) Dashboard, which allows you to see how your organization compares to organizations like yours nationally on a variety of financial and operating performance indices. NCAR Director Zannie Voss will share San Francisco specific non-profit trend analysis across disciplines, and will walk you through the Dashboard to demonstrate how it can be used to assess and advance your organization's health.
Beverages and light refreshments will be served.
Organizations with a full DataArts Cultural Data Profile (CDP) may log into their organization's actual dashboard in advance to view their scores. Please also feel free to bring your lap top to log in during the workshop. Not sure what your log in information is? Email NCAR at artsresearch@smu.edu.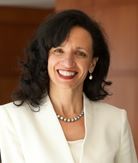 Presenter: Zannie Giraud Voss, Ph.D., is Director of the National Center for Arts Research as well as Chair and Professor of Arts Management and Arts Entrepreneurship in the Meadows School of the Arts and the Cox School of Business at Southern Methodist University. Prior to joining the SMU faculty, she was a professor at Duke University in Theatre Studies and the Fuqua School of Business. Before transitioning to academia, Zannie served as managing director of PlayMakers Repertory Company, associate manager of the Alley Theatre, and assistant director of Audience Development at the Mark Taper Forum. She is co-author of the book Outrageous Fortune: The Life and Times of the New American Play, published by Theatre Development Fund