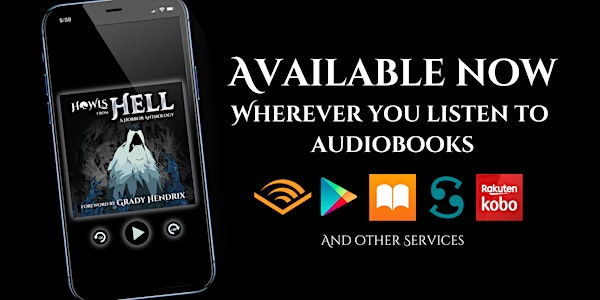 Howls From Hell Audiobook Release Party
Howls From Hell Audiobook is now available!
About this event
Please join us for a Howls From Hell party. We will have a few readings from the Howls From Hell anthology, we will play Jackbox Party Games between readings, and we will have giveaways of the audiobook and artwork from the artists in the anthology.
Make sure to join us on TheaMaeveTV's Twitch channel for the party here
We look forward to seeing you there!