About this Event
Howlin Rain is back on the road this summer. Fittingly, they'll be celebrating a new series of limited edition live albums entitled, 'Under the Wheels,' while continuing to support their acclaimed 2018 studio album, 'The Alligator Bride,' which Uncut Magazine called, "classic rock in the most pastoral, sun-soaked '70s sense, with traces of Springsteen at his most gospel, Creedence at their grooviest, Free and American Beauty."
Intended to be a direct conversation with fans, 'Under The Wheels' is a no-rules, anything goes series culled from multi-track live recordings made on the road. The debut installment, 'Live From The Coasts (Volume 1)' leans heavily to the band's improvisational side and is the first of a 2-part curation comprised of East and West Coast performances in 2018-19. It's set for August 30th release via Howlin Rain founding member Ethan Miller's Silver Current Records, with Volume 2 to follow in Fall 2019.
"No matter how accomplished a studio album a band makes there is still something even more elevated and relatable about a live performance captured well. The audience and musicians engaged in an ecstatic, emotional dance together, the sound of light- speed group creativity under heavy pressure, feats of improvised melody and feel beyond expectation and of course the raw edges, rough corners and deeply human sound of artists completely exposed in the high temp firing and fusing of their hopes, risks, vulnerabilities and ultimately triumphs of imperfection and musical joyrides beyond conscious imagination," says Miller. "That's my favorite place for Howlin Rain to be and my intention with the live series is to open a spigot between the fans and these captured live adventures and to leave it open as an ongoing conversation about our spiritual dance together." 'Under the Wheels: Live From The Coasts (Volume 1)' will be available on limited edition and deluxe/special edition vinyl packages that Silver Current has become known for, in addition to limited edition cassette and digital formats. Tracks include an extended ten minute-plus instrumental melodic burner "To the Wind," the show-stopping first album favorite "Death Prayer in Heaven's Orchard," the rarely performed live acid- soul cooker "Goodbye Ruby" and 'The Alligator Bride' album keystones "Missouri" and "Coming Down," the latter having grown into a 13+ minute set closer with all controls set for the heart of the sun.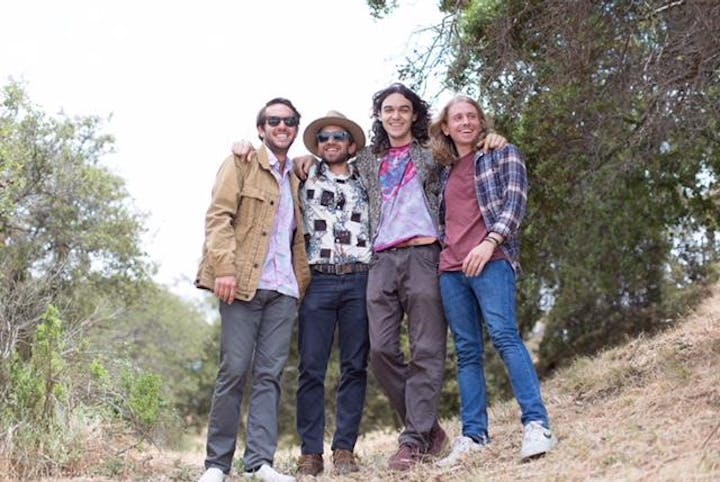 Pacific Range is an Americana/Jam-Band based out of LA with influences from The Allman Brothers, Gram Parsons, and The Grateful Dead. Their melody and lyric-based music incorporates the feel-good vibes of the 60's and 70's, with deep jams and plenty of improvisation. Their debut self-titled EP encapsulates their wide array of influences and live sound. Songs like "Santa Monica" capture the essence of sunny-California beach culture from a working class perspective, with a groove that will leave you bobbing in your seat. Santa Rosa Records praised it as "A throwback gem of vintage vibrations."
Most of their songs are originals written by their prolific songwriter Seamus Turner. One of his songs "12 O'Clock Normal St. Blues" received radio airplay, and was selected to be performed in full orchestration at the Sierra Nevada Big Room. Seamus also was the winner of the Ventura One's to Watch songwriting competition.
Aside from the songwriting, Pacific Range really thrives in a live setting. The band has played all over Southern California, including at Topanga Days Music Festival, The Echo, The Resident and Pappy & Harriet's. They have performed alongside such notable acts as Dick Dale, Beachwood Sparks, Gospel Beach, Mapache and Grateful Shred. Go catch the boys in action on a weekend. Chances are they'll be playing.
https://www.pacificrangeband.com/
Performers
Date and Time
Location
Refund Policy