About this Event
Oakland, California's Howlin Rain are touring in support of 'The Alligator Bride,' their fifth LP of swampy, ragged, unapologetic rock 'n roll. Led by Ethan Miller (co-founder of psych rockers Comets On Fire and Heron Oblivion), the band recorded the album at the Mansion in San Francisco, direct to tape, in one or two takes. MOJO Magazine called the collection "an album of sublime crescendos and melodies like warm embrac- es, so joyful, so tender, so warmly anthemic, its vintage moves are timeless, and irre- sistible."
'The Alligator Bride' is Howlin Rain's first release on Silver Current Records, the artist- run label owned by Miller, and gleefully indebted to classic rock formations like the Grateful Dead's 'Europe '72' and Free's 1969 masterpiece of atmospheric, minimalist blues, 'Fire and Water.' "The guiding principle for 'The Alligator Bride' was to create 'Neal Cassady Rock,'" says Miller. "Which is to say, high energy, good-times adventure music, driving the hippie bus, shirtless and stoned, up for four days straight, and ex- tremely fuzzy around the edges." It's a fitting vision for the band: torn between eras, fuzzed out but full of soul, an epic perspective on what's come before and what lies ahead, woven into a cosmic tapestry of riffs, rhymes, and resonant frequencies.
Look for Howlin Rain to also release the first in a series of live albums dubbed 'Under The Wheel' in the coming months to document their ecstatic, freewheeling live perfor- mances.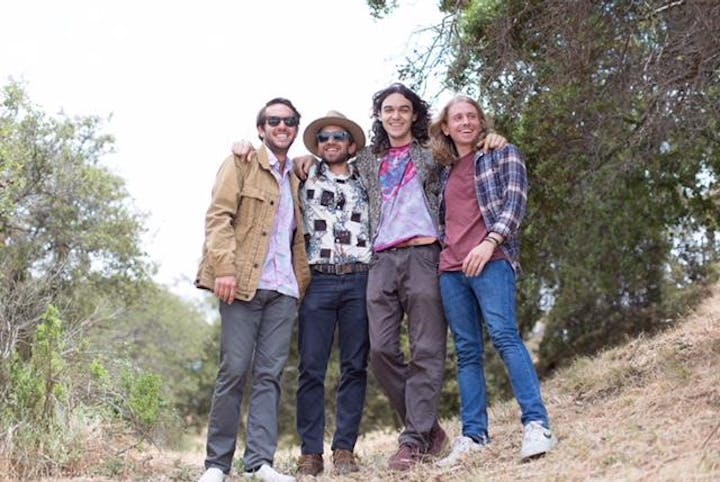 Pacific Range is an Americana/Jam-Band based out of LA with influences from The Allman Brothers, Gram Parsons, and The Grateful Dead. Their melody and lyric-based music incorporates the feel-good vibes of the 60's and 70's, with deep jams and plenty of improvisation. Their debut self-titled EP encapsulates their wide array of influences and live sound. Songs like "Santa Monica" capture the essence of sunny-California beach culture from a working class perspective, with a groove that will leave you bobbing in your seat. Santa Rosa Records praised it as "A throwback gem of vintage vibrations."
Most of their songs are originals written by their prolific songwriter Seamus Turner. One of his songs "12 O'Clock Normal St. Blues" received radio airplay, and was selected to be performed in full orchestration at the Sierra Nevada Big Room. Seamus also was the winner of the Ventura One's to Watch songwriting competition.
Aside from the songwriting, Pacific Range really thrives in a live setting. The band has played all over Southern California, including at Topanga Days Music Festival, The Echo, The Resident and Pappy & Harriet's. They have performed alongside such notable acts as Dick Dale, Beachwood Sparks, Gospel Beach, Mapache and Grateful Shred. Go catch the boys in action on a weekend. Chances are they'll be playing.
https://www.pacificrangeband.com/
Performers
Date and Time
Location
Refund Policy