Enter your pup into our pet costume contest at this family friendly, fall event for you and your pet! *COVID-19 guidelines followed*
About this event
Saturday, October 24 from 1:00 PM - 3:00 PM come out to the 5th street patio at The Bourse in Philadelphia for a fun, family friendly, fall event for you and your pet! This outdoor event will feature drinks, music, treats for your pet, and a dog costume contest to benefit The Morris Animal Refuge.
Event Ticket Descriptions:
1) The $10 "costume contest entry" ticket enters your pet into the costume contest and snags you an adorable fall themed photo of your pet in their Howl-o-ween best on the day of the event. *Photo will be emailed to you*
2) The $10 "VIRTUAL ONLY costume contest entry" is for anyone who wants to enter the contest but can't come in person. This ticket will give you a special hashtag and tag-able accounts. Post your pet in costume on Instagram or Facebook using this hashtag provided and tag the accounts given to be entered into the costume contest.
3) Additional Donation to The Morris Animal Refuge: this ticket is if you would like to leave an additional donation for The Morris Animal Refuge.
*All proceeds from costume contest ticket sales will benefit The Morris Animal Refuge. The refuge will be on site to answer any questions and sell refuge merchandise for an additional donation!*
Judging and prizes:
After all of the pets have shown off their costumes in person and virtually, a panel of esteemed judges will decide the winning pets for each category: Best Overall, Best Philly "Jawn" and Best Team Costume (can be two pets or owner/pet, etc.) Winners in each category will receive a prize and trophy.
Other fun features:
-Drinks: Freebyrd Chicken will be operating a pop-up bar outside with a bevy of beverages, including Kickin' Iced Tea Cocktail ($7), hard seltzers ($6), hard cider ($5) and Miller Lite ($4)
-Pet snacks: Sustainably crafted pet goodies available from Piggyback Treats Company for additional purchase. (https://www.piggybacktreats.com/)
-Silent Auction: silent auction benefitting Morris Animal Refuge with treats for owners and their pets, including a dog gift basket from The Bourse and a Holiday Light Tour Private Party from Founding Footsteps, who's setting up shop in The Bourse for the remainder of the year.
-Swag: Morris Animal Refuge merchandise available for additional donation.
-Fun: Music and the chance to get out and see doggies in costume.
IMPORTANT LOGISTIC INFORMATION:
COIVD-19: Masks are required for everyone. Please socially distance and use sanitizer provided often. Use floor markers provided to maintain proper distance. Do not attend if you feel ill, have tested positive for COVID-19, or have had contact with someone who has tested positive.
PETS OUTDOORS ONLY: This is an outdoor event. Pets are not permitted inside The Bourse food hall. Please leave any pets with another member of your party if you need to go inside. This does not apply to working dogs.
ABOUT THE BOURSE FOOD HALL
Opened in November 2018, the Historic District's circa 1895 commodities exchange has transformed into an artisanal market rivaling the world's best Food Halls. The burnished, Victorian-era member of the National Register of Historic Places across the street from Independence Mall, is a newly incarnated Food Hall. The Bourse brings together  artisanal vendors that excite locals and visitors alike. Truly a Food Hall for all, offerings range from Korean inspired flavors with a Latin-American twist, to fast-casual Filipino fare, traditional Roman pizza, a quality cheesesteak purveyor, and a craft cocktail bar boasting locally made spirits. Located at 111 S. Independence Mall E., The Bourse Food Hall is open from 7 am to 10 pm Monday through Thursday, 7 am to midnight Friday and Saturday, and 9 am to 6 pm on Sunday. http://theboursephilly.com/
ABOUT MORRIS ANIMAL REFUGE
Founded in 1858, The Morris Animal Refuge is an open admission, lifesaving organization offering innovative and high-quality care for cats, dogs and other small animals. The Refuge provides a full range of preventive, protective and adoption services for abused, neglected and abandoned animals in the Philadelphia region. The Morris Animal Refuge main office and adoption center is located at 1242 Lombard Street. For more information, please call (215) 735-9570 or visit www.morrisanimalrefuge.org.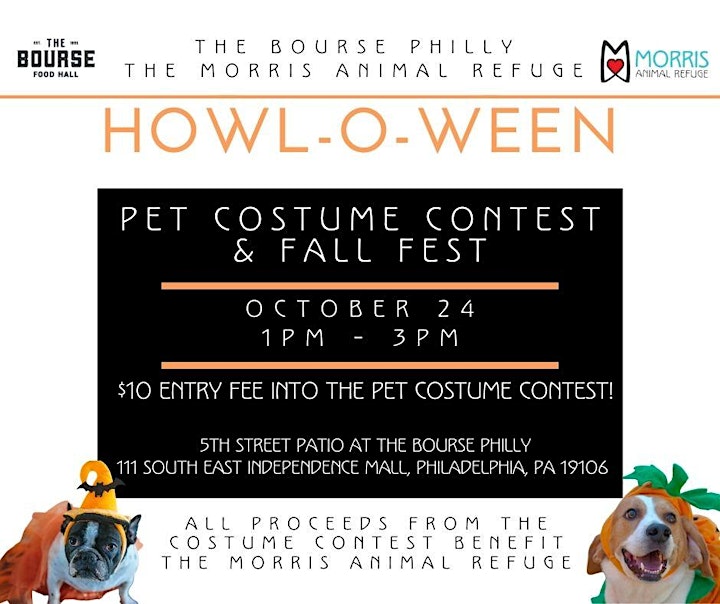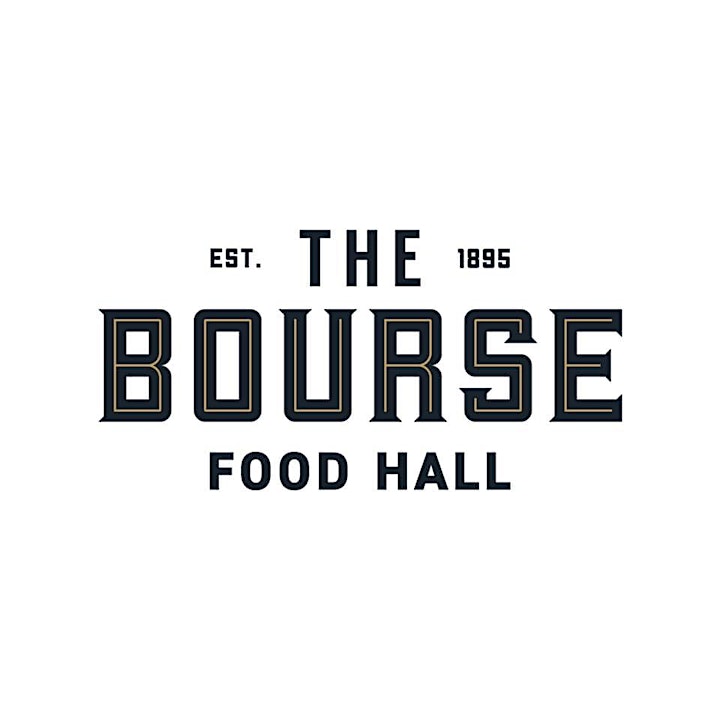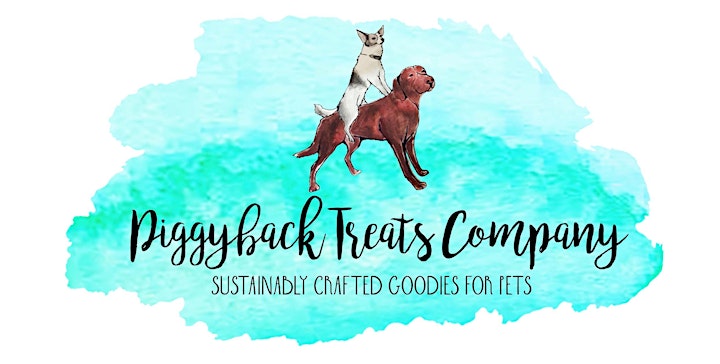 Organizer of HOWL-o-ween Pet Costume Contest & Fall Fest!