A series of curated multi-disciplinary art events on Friday nights through the month of October including dance, music, and interactive art.
About this event
The Shed presents Howl Nights, a series of multi-disciplinary art events on Friday Nights through the month of October including dance, music, film, and interactive art.
This free, RSVP-only event stages us with our Ginsbergian outrage at the state of the world, our lone wolf outcry for the pack, and the winds of the creeping cold bringing the ghosts of the recent past to greet us as the year creaks to its end. Prepare to be thrilled and prepare for a communal experience that holds space for art while we still have the opportunity to share space together.
The roster:
(More details to come)
Oct. 1st - 7p
Hypernova + friends
present Thrill Me, Chill Me
Stylistically charged dance magic in the genres of Dance/Poetry/Video
Oct. 8th - 7p
Madeleine Gregor, Christin Call, Sarah Fetterman, Miranda Chao
Fantastical post-apocalyptic Postballet, creepy-cute intersections of art and technology, kinetic activation of visceral and sculpturally organic forms, assemblage collage of poetry, submitted text, dance, an installation
in the genres of Dance Film, Animation, and Art House Film
Oct. 15th - 7p
Sarah Fetterman
Performative sculpture/Film
Oct. 22nd - 7p
Noel Kennon
Sound/Sculptural Objects
in the genre of Wandelweiser
Oct. 29th - 7p
Christopher Petersen
presents Supper: There will not be food, please come fed
Interpersonal Installation in the genres of Interactive Art/Performance Art
This event is free, but space is limited to 12-25 in this intimate space, depending on the event. RSVP required. No walk up tickets available. Proof of vaccination and masks required for entry into event space.
Donations will be collected during the evening's event, and all proceeds will go directly to the presenting artist(s). BYOB. Please note: some events may ask you to bring your own blankets/lawn chairs.
PC: Devin Munoz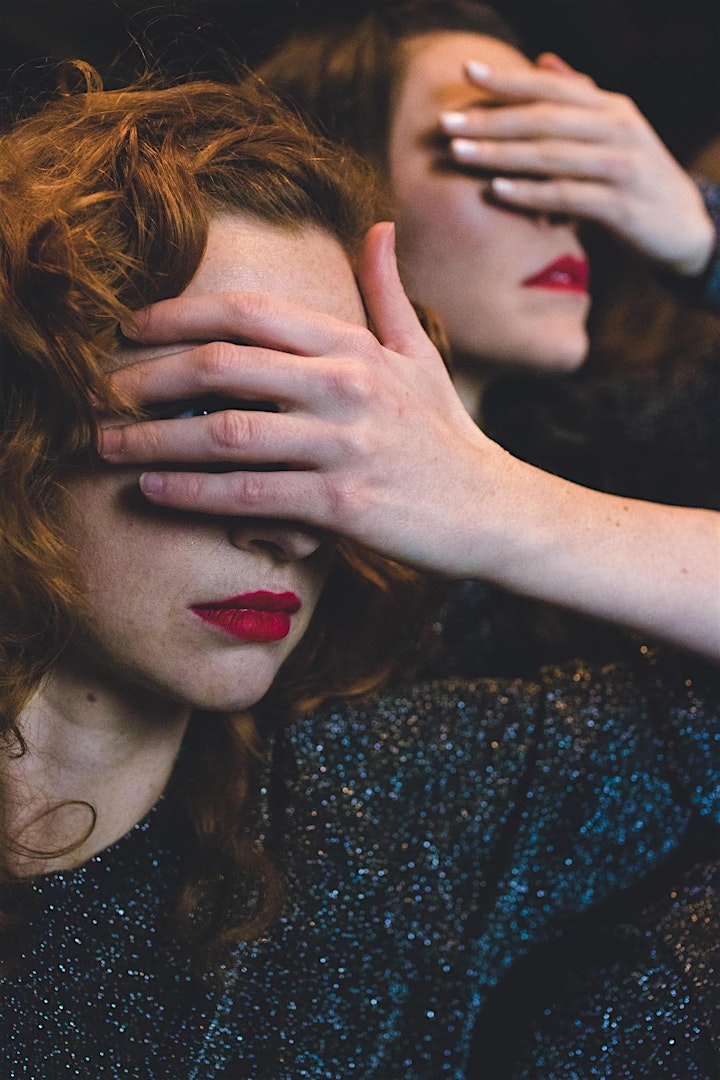 Friday Oct. 1st, 2021 at 7PM
RAINBOW FLETCHER | HYPERNOVA + FRIENDS
Thrill Me, Chill Me is a simmering medley of dance and poetry that takes shape in a glittery world inspired by our stream of consciousness. Rigorous choreography transforms into an irresistibly magnetic groove.
Collaborator: Thomas Hunter (poetry/video)
Event Notes:
More about the artist:
Rainbow creates dance based art experiences that are dynamic, emotionally driven, and elegantly athletic. Thrill Me, Chill Me features a sequence of vignettes that alternate between tongue in cheek dance scenes and rock n roll poetry. The intention of this intimate debut showing is to share a first taste of how Thrill Me, Chill Me could evolve into an evening length performance down the road.
Rainbow and team will be available for a brief and informally fun Q& A as part of the showing.
PC: Devin Munoz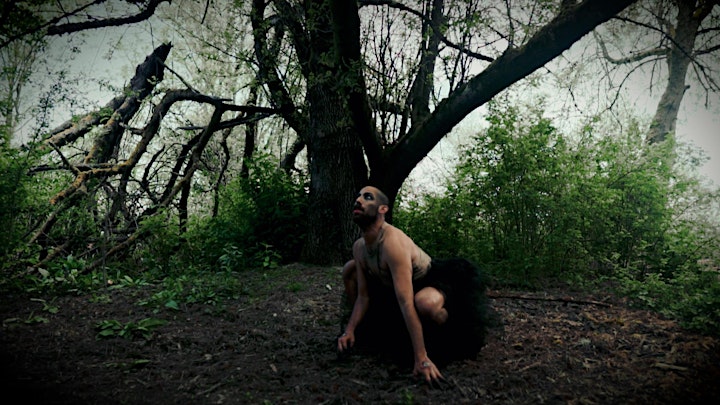 Still from Undiscovere'd Country, Directed by Christin Call/Madeleine Gregor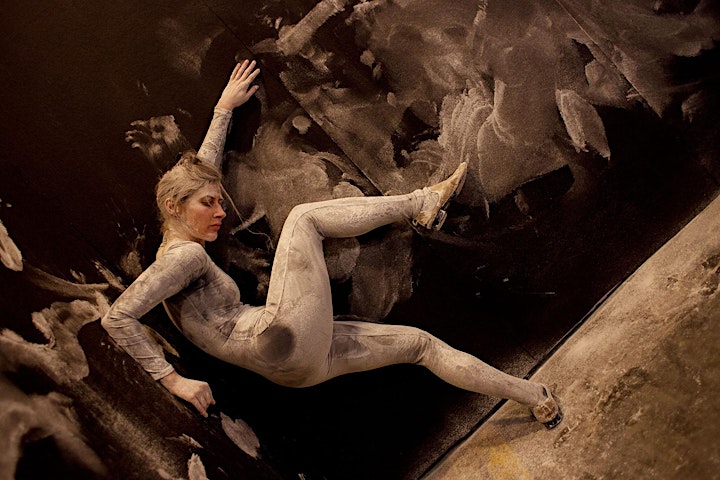 Past Selves, Sarah Fetterman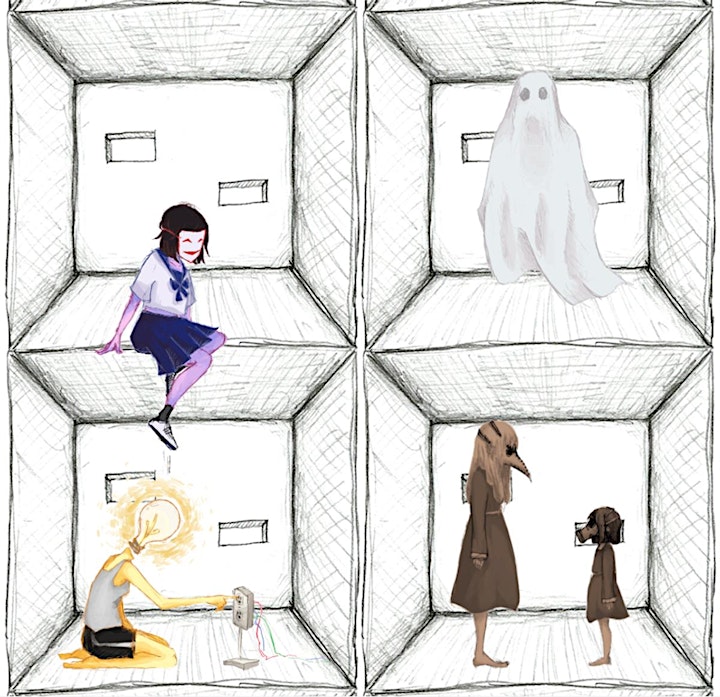 twenty of you, Miranda Chao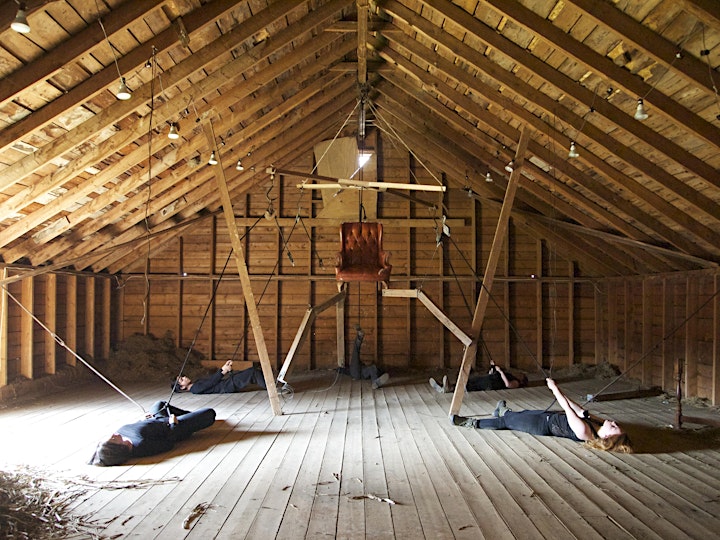 How to Tame a Memory, Sarah Fetterman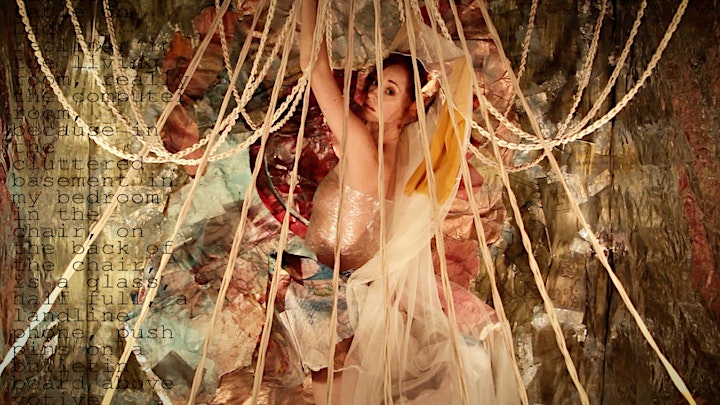 Limitations 9 Task 13, Christin Call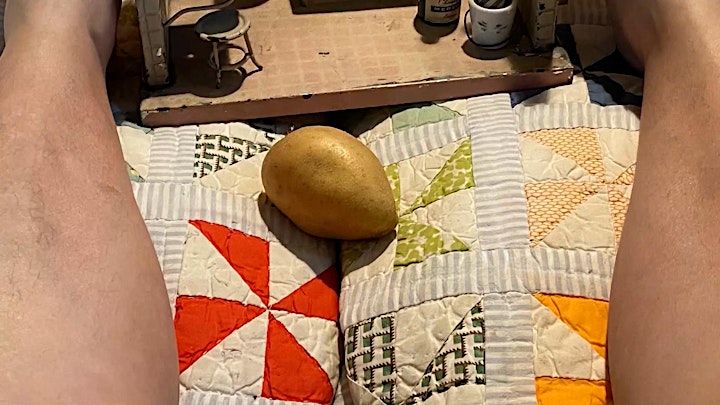 Task 14: This is Home, Christin Call and crowd-sourced submissions
Friday Oct. 8th, 2021 at 7PM
MADELEINE GREGOR + CHRISTIN CALL + SARAH FETTERMAN + MIRANDA CHAO
An evening of short films for dance, animation, and performance art by local artists. We will be screening
How to Tame a Memory - Sarah Fetterman
"There seems to be a dream-like quality to the piece, dysfunctional, maneuvering, counter intuitive, unknown purpose, precarious, a desire to read animate characteristics into the inanimate, forcing one into an imaginative realm—of puppetry, a skeleton in the attic, an insect caught in a web, freeing a bird stuck in a building that resembles a larger animal, an elephant,--awkward, handicapped-does not move on its own free will, symbiotic resonance, caught in a struggle between space and gravity." -Emine Cichowski
Past Selves - Sarah Fetterman
In this performance, dancer Hannah Simmons dips herself in a bathtub of white flour, then slides her body across black walls. As she moves, the flour creates a visual memory of her body's passage. Each time we conjure a memory we overwrite the original; each successive imprint of flour partially obscuring the memory underneath. This piece asks what if we could see all of the layers of memory at once?
twenty of you - Miranda Chao
A series of animations of heightened emotional states stemming from a particularly tumultuous manic period.
i'm lonely - Miranda Chao
An experimental piece exploring words, illustration, and eraser shavings. A personal interpretation of a Captain Beefheart lyric.
Limitations 9: Task 13 - Christin Call
Forgiveness begins in the fractures. The artist inhabits a shimmering constructed space of ropes and paper. A barrage of collaged text from collected submissions creates a story of metrics, proximities, dimensions, and descriptive details of random objects given close attention for a moment. The small details of "insignificant" objects belie the next deluge--all the prismatic shards that must be analyzed and understood on a journey towards peace.
Task 14: This is Home - Christin Call
A collage assemblage from submissions answering a simple query: what is home during a global pandemic? Using an emotions wheel, the artist combines the video responses along a complex and overlapping spectrum of ways the art community began navigating how their domestic spaces and interior sense of home was shifting.
Undiscovere'd Country - Madeleine Gregor/Christin Call
Set in a post-apocalyptic world creatures search forested areas to gather toxic apples. Follow them into their dwelling where they hoard their prized possessions, but be warned, their intentions may be questionable.
Event Notes:
More about Undiscovere'd Country and Artists:
Undiscovere'd Country, co-choreographed and co-directed by Christin Call and Madeleine Gregor. Created during the pandemic, Undiscovere'd Country started as a game of dance telephone to maintain connection and artistry. It has since grown into the first of a two part film series.
Choreography: Christin Call and Madeleine Gregor
Dancers: Dustin Durham, Madeleine Gregor, Melissa Sanderson, Nathanaël Santiago, Prasti Purdum
DP: Warren Woo
Music: Michael Hamm
More about Sarah Fetterman:
Sarah Fetterman is a Seattle-based artist working in Performative Sculpture and installation. Her work explores how the body holds memory, its nostalgia and impermanence. Fetterman's work is a muti-sensory record of the physical memories that our bodies record in our skin, bones, and movement. Working from memories of her childhood perceptions, Fetterman at first builds from the eyes of the child, keeping the child's logic of the memory intact. As an adult, she sees the imperfections, the wilderness of textures and fragments that make up the constant re-figuring of the past that is memory. As a result, the second iteration of the sculpture is never as neat, as tidy, as the child saw it. The dysfunctional, dream-like quality, the precarious impossibility of it all is examined—the edges of the memory left rough. Fetterman works on a large scale, as her fascination with the work isn't triggered unless it is at a scale that engages her entire body. When she creates sculptures, Fetterman gives them the same ability to visually track their memories– letting their burned wood surface leave a charcoal marks or creating an interactive bronze sculpture that acquires a patina from repeated contact with the oils in the skin of visitors touching it, storing the memory of each individual visitor in the material of the sculpture itself.
More about Miranda Chao:
Miranda Chao is an independent artist specializing in digital media, ranging from illustration to animation and projection work. They pull inspiration from their mental health and the images in their head, creating immersive environments and visuals to heighten an emotional connection with viewers.
More about Christin Call:
Christin Call is an assemblage artist living in Seattle, WA and making work primarily at the cross-section of dance, film, installation, and poetry. Their work is focused on processes that lend themselves towards complexification and the network of textual associations that can form from initially arbitrary starting points. With the immersion of senses afforded by setting of artmaking , new perceptions can be opened up and new connections made. They believe in art as a transformative process that allows the internal landscape to be made physical, so it can be seen, touched, and handled with the safety that the "artifice" of art allows.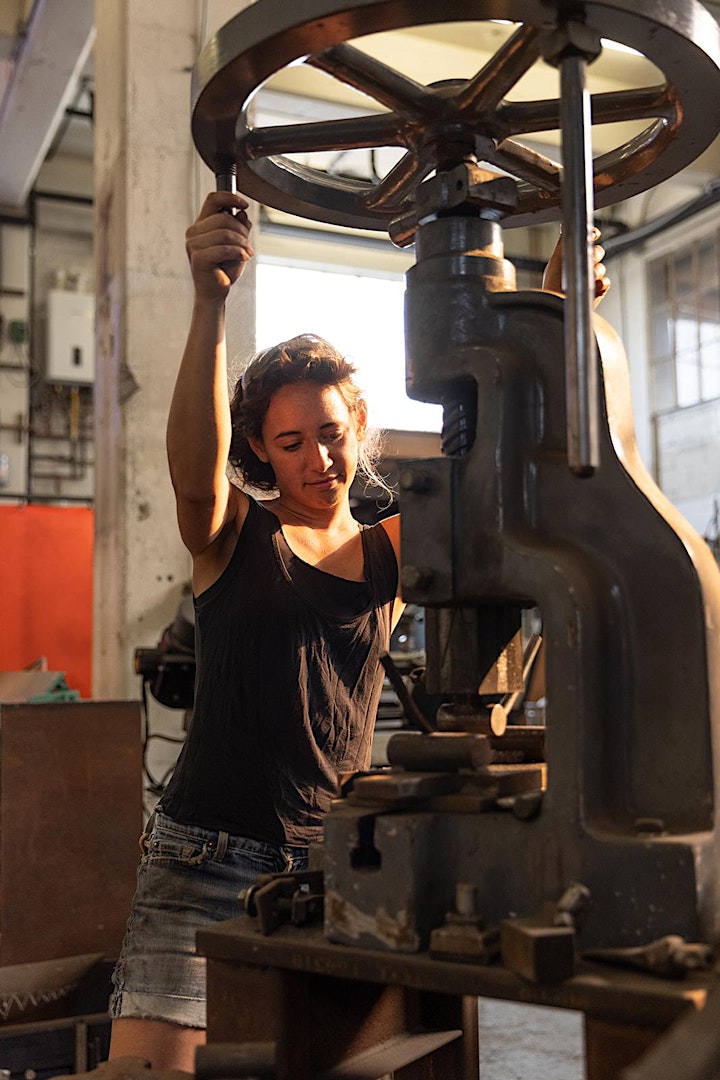 Friday Oct. 15th, 2021 at 7PM
SARAH FETTERMAN
Sarah Fetterman will be sharing a presentation of finished filmed work and a live performance of a work in progress. COVID has forced us to create mental as well as physical walls to remain a safe distance from others and so has distanced us from our usual lives. We have remained behind these intangible but very real internal barriers for nearly a year and a half. In this work I'm making these internal barriers visible to validate what we've held in our minds and bodies and to find ways to create community and creativity around and despite these walls. Masks are cloth barriers that help prevent the virus from spreading, so why not expand on this safeguard to experiment with safe architectures?
Collaborators: Amy Ross and Devin Munoz
Event Notes:
More about the artist
I work in Performative Sculpture and Installation. My pieces draw back the curtain on our inner memories that our bodies record in our skin and bones. I examine that space in the shadow of our mind that forms the arena for our secret, yet often communal struggles with and memories of loneliness, lack of control, and vulnerability. I give these internal struggles a physical body, in the form of sculpture for performers to engage with, to consider and re-introduce these feelings in the external world to understand them differently, perhaps even tenderly.
PC: center.point.photography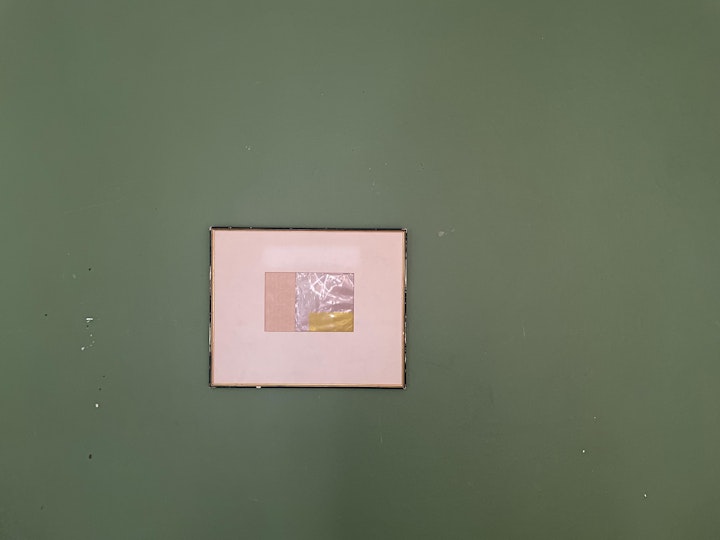 Friday Oct. 22nd, 2021 at 7PM
NOEL KENNON
(solo) [sounding] is an evening length performance of solo repertoire exploring stillness, sound, and silence.  Undertaking a challenging work for solo viola by Antoine Berger, Noel will create a meditative experience that speaks to the state of things, including solace and isolation. 
Event Notes:
More about the artist:
Noel Kennon is a violist and experimental musician and composer in Seattle, WA.  
PC: Noel Kennon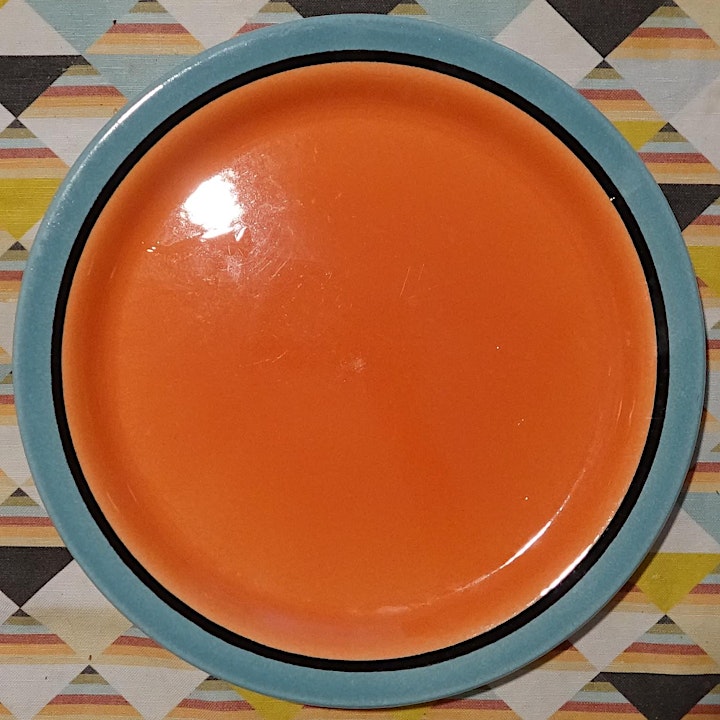 Friday Oct. 15th, 2021 at 7PM
CHRISTOPHER PETERSEN
"Supper: There will not be food please come fed" is an interactive event designed around the ritual and communal aspects of dining together.
Supper is a light evening meal. There will not be food, but that's okay, supper is so much more than that. There will be some atmosphere and some light ingredients. Please eat before coming—nothing is worse than a hungry guest at supper. Chairs will be provided. Please stay awhile.
Event Notes:
An evening-length event, you are encouraged to stay awhile
More about the artist:
I am a Toronto based performance and installation artist creating work for non-traditional and public spaces. My work focuses on the exertion and stillness of physical bodies in space with an intention to help recreate a reverie - a joint effort between myself and the audience. I'm currently interested in how we show care for objects and what factors play a role in how we decide what objects require our responsibility, attention, and affection.