Howard Hoffman Lecture Series: Matthew Darienzo, Solar Art
Description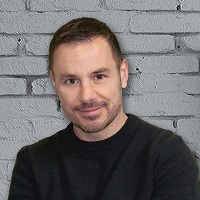 Date: Wednesday, October 11, 2017
Time: 5:30pm - 7:00pm
Location: Duques Hall Room 453
In the spirit of interfaculty collaboration and private sector participation, CFEE, through the Howard Hoffman Distinguished Lecture Series, brings together faculty, students, business leaders and members of the wider GW community for discussion on a variety of entrepreneurship issues. The series encourages philosophical reflection and practical experiences on problems and opportunities regarding entrepreneurship. Frequently, lectures are co-sponsored with other schools and departments. The series has served as a model for several of the successfull University-wide forums for intellectual interchange that are now flourishing. Matthew Darienzo, from Solar Art, is this month's guest speaker during the Howard Hoffman Lecture Series.
About the presenter:
Matthew started his career in business in 2000 due to a passion for cars. He bought a small Automotive Tinting company in Mission Viejo, CA. After 10 years of learning how to operate a business, he branched out into the residential and commercial tinting business.
In 2010 he acquired another small company in Los Angeles, CA called Solar Art which was exclusively residential and commerical tinting. Due to a successful acquisition he duplicated this model over the next six years consolidating 7 more companies in a mostly segmented industry.
Solar Art today is one of the largest window film companies in the country and has been named to the INC5000 fastest growing businesses 5 times and has been listed by Window Film Magazine as one of the Nation's Top Window Film Companies. The company has been on the cover of the Los Angeles Business Journal and has been featured in Architectural Digest, Buildings Magazine, and numerous other publications.