Howard Hoffman Lecture: Andrew Joblon, Turnbridge Equities
Description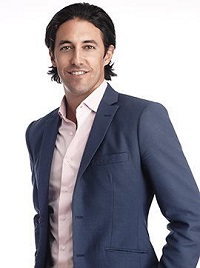 Date: Wednesday, November 8, 2017
Time: 5:30 PM - 7:00 PM
Location: GW Innovation Center, Tompkins Hall Room M06 (725 23rd St NW, Washington, DC 20052)
In the spirit of interfaculty collaboration and private sector participation, CFEE, through the Howard Hoffman Distinguished Lecture Series, brings together faculty, students, business leaders and members of the wider GW community for discussion on a variety of entrepreneurship issues. The series encourages philosophical reflection and practical experiences on problems and opportunities regarding entrepreneurship. Frequently, lectures are co-sponsored with other schools and departments. The series has served as a model for several of the successfull University-wide forums for intellectual interchange that are now flourishing. Andrew Joblon, from Turnbridge Equities, is this month's guest speaker during the Howard Hoffman Lecture Series.
About the presenter:
Andrew Joblon is an investor and real estate developer with a successful career built on a combination of expertise, innovation and strategic risk-taking.
Joblon's career began inauspiciously: the day after his graduation from George Washington University, he set off for New York City without a job or a clear path. Through an unpaid internship at a real estate development company in the city, he learned the fundamentals of the business and earned the trust of his supervisors, which he leveraged to land a position as an analyst in the structured finance group at CWCapital. Thereafter, Joblon was recruited by Fisher Brothers, one of the nation's preeminent real estate companies, as a Senior Financial Analyst. During his ten-year tenure at Fisher Brothers, Joblon elevated to the role of Head of Acquisitions and Capital Markets, participating in over $4 billion in transactions.
With this extensive experience, deep knowledge, a strong network, and careful accumulation of capital, Andrew broke away to start his own venture: Turnbridge Equities. The company has quickly grown into a widely recognized Real Estate Development Company and surpassed expectations, carving out a reputation for excellence and vision. Turnbridge Equities now has developments across the country capitalized at over $700 million, world-class investors and highly sought-after properties.