"How Your Library and Your Librarian Can Help Your Genealogical Research"
Description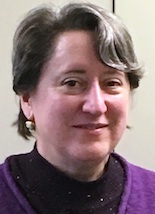 The Jewish Genealogical Society of Greater Orlando presents, "How Your Library Can Help Your With Genealogical Research," featuring librarian and genealogical expert Patricia Russell at the Seminole County Central Library in Casselberry, on Tuesday, January 2, 2018 at 6:30 P.M. This program is free and open to the public.
Seminole County libraries offer free access to five genealogy databases that make finding lost relatives and vital records easier. You may have experienced "ancestry.com" (Library Edition) and "HeritageQuest," but you can also use the library's newest databases, "America's Genealogy Bank," historical newspapers, books and documents as old as 1690, and "America's Obituaries," a comprehensive collection of national death records, or the powerful people-finder "ReferenceUSA.com."
Join us to get an overview of what all five databases cover, tips on using them for genealogical research, and then explore them in a hands-on setting, using a library computer or your own digital device. Reference librarians will answer questions, and help you if needed. No library card is required to use the library computers during this free workshop, and wifi access is always free in Seminole County libraries.

Pat Russell began working in libraries when she was in middle school. She has been a librarian in Central Florida libraries since 2000, completing her Master of Library Science degree at Florida State University.
In 2015, she began the Genealogy 101 classes at the Jean Rhein Central Branch. She also taught in other Seminole library branches. In 2016, she began a library Genealogy Club, which meets monthly and features knowledgeable speakers and gives family historians another place to collaborate.
Beginning in 2017, the Central Florida Genealogical Society has collaborated with the library in running this club. This year also saw the library's first annual Genealogy Fair, which brought together many of the area's most accessible and extensively-experienced genealogical and historical groups and individuals to speak on basic genealogical topics.
Using only the library's genealogy databases and free online trees on Ancestry and Family Search Pat has been able to trace her family back six generations on both sides.
Pre-registration is required: Pre-register for either in-person or online participation.
---
Contact Information: Tom Hirsch, JGSGO VP Programs & Publicity pr@jgsgo.org
JGSGO Voicemail 407-494-4230