How You Can Raise More with "Concierge Service" to Donors
Description
"High Touch Philanthropy – How You Can Raise More with "Concierge Service" to Donors
The nonprofit space is highly competitive, especially for major gift fundraisers where several capital or endowment campaigns could be occurring simultaneously in your city or region. And we know wealthy donors usually support several charities. So how can you ensure you continue to deepen and strengthen the donor's relationship to your charity?
In this webinar, Beth Ann Locke will talk about how she has used high-touch philanthropy with wealthy donors to increase giving and you can too!
At the end of this session, participants will know:

How to work with very wealthy donors - navigating motivations and expectations
How to create an authentic space and how to elicit open-hearted stories
Tips on navigating gate keepers and personal assistants
How to be sensitive to and adjust for regional and/ or cultural differences
Suggestions on greater personalization with fundraising communications - the proposal, the thank you and the report
ABOUT THE PRESENTER: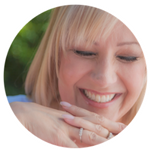 Beth Ann is a philanthropy evangelist and a tireless fan of connecting donors to their dreams. She believes relationships are the key to everything we do. Her career has spanned the education, social services, and international sectors, in both the U.S. and Canada. By connecting supporters with causes and projects close to their hearts, she has been honored to work with them to raise more than $30 million. Beth is also passionate about strengthening the profession and of promoting AFP, where she is a member of the Board of the AFP Canada Foundation for Philanthropy.
She is the co-founder of Ms.Rupt, a movement to bring women fundraisers together to spur stimulating conversation around a single topic, with the goal of disrupting the status quo and promoting more flexible thinking, inclusion and diversity in our profession. She shares on social media as @FundraiserBeth