Description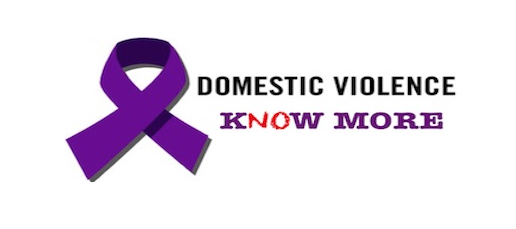 Register Today! Space is limited! Helping the Problem of Domestic Abuse is a 1 or 2 Day Seminar designed for anyone that wants to understand this insidious issue that affects us all. It is open to the community and specifically geared towards professionals that feel unprepared to adequately assist clients they may encounter that are facing these challenges.
Attendees of the 2 Day Seminar will gain a meaningful understanding of:
The broad impact and various forms of abuse.

Taking a deeper look at societal views of abuse and how you can help facilitate change in your community.

Safety issues for victims and how to handle them.

Which Georgia Laws apply to specific methods of abuse.

How Georgia Laws apply to professionals regarding 1013s, mandated reporting and duty to warn.

Debunking myths and excuses for abuse.

The belief systems and mindset of abusers and the real reason they're abusive.

Information about female abusers and how best to work with them.

The difficult experience and mindset of victims and how best to help them no matter who you're addressing.

How thought control by the abuser is a barrier for the victim.

How trauma impacts a victim/survivor and how to recognize and respond to it.

How to recognize subtle and overt signs of someone being abusive and/or abused.

What to do if you are counseling a couple and you suspect abuse.

Best practices when working with either victims or abusers in their respective disciplines, including GCFV giudelines for FVIPs.

The intersections and impact of abuse with substance abuse (of either party), sexual violence and stalking.

How to help friends and family of the abused or the abuser.

Additional impact, safety concerns and resources for specific populations (Children, Teens, the LGBTQ Community, Adults with Disabilities, Immigrants, and Animals).

Resources for everyone!
Registration for one or both days is available and each day will have 7 education hours. Both days will contain information about abuse as a whole, however, Day 1 leans more towards information about abusers, whereas Day 2 includes more information about victims/survivors and special populations. Attendees can receive a digital copy of the information that will be presented a few days before the seminar, or there will be printed versions on the days of the Seminars.

Snacks and coffee will be provided but lunch will be on your own both days, with 26 easily accessible eateries within the same intersection of the seminar location. Spout Springs Professional Park is conveniently located between I-985 and I-85 in Flowery Branch near Braselton, Oakwood and Chateau Elan. New Leaf Counseling and Recovery, LLC would like to thank Wilson Orthodontics for the generous donation of their beautiful training space and their ongoing commitment to helping their community!
This seminar is particularly designed to benefit Counselors, Social Workers, Marriage and Family Therapists, Family Violence Intervention Providers, Certified Drug and Alcohol Counselors, Psychologists, Victim Advocates, Case Managers, Shelter Staff, Pastoral Counselors, Stephen Ministers, Law Enforcement, Attorneys, Other Mental and Medical Health Professionals and Concerned Members of the Community.
14 Core Contact Continuing Education hours (7 for each day) have been approved by the Licensed Professional Counselors Association of Georgia (#7085-17M), by the National Association of Social Workers- Georgia Chapter, the Georgia Association of Marriage and Family Therapy (107-2017), by the Georgia Commission on Family Violence for Family Violence Intervention Program Facilitators, and Clock hours by the Alcohol and Drug Abuse Certification Board of Georgia (17-06-02-994). If you need CE hours from organizations other than those mentioned above, certificates of hours and attendance, and any other information you may need, will be made available to turn into your respective board.
Please do not hesitate to contact us with any questions and feel free to pass along the link to this event!
New Leaf Counseling and Recovery, 678.648.6021, growth.empowered@gmail.com