Description
Still trying to determine how you can commercialize chatbots for pharma?
We invite you to join the digital chatbot movement.
In the session, you will learn more about:
Rule-based chatbots vs. self-learning chatbots What are they, and what is the difference? How does a chatbot work, and what is on the horizon for chatbots and Pharma?
Examples of best-in-class chatbots.

How to scale chatbots across your business units

How MSD Nordics use chatbots to access relevant information available in a vast database of global vaccine statistics, presented by Erasmus Holm and Karina Avetisyan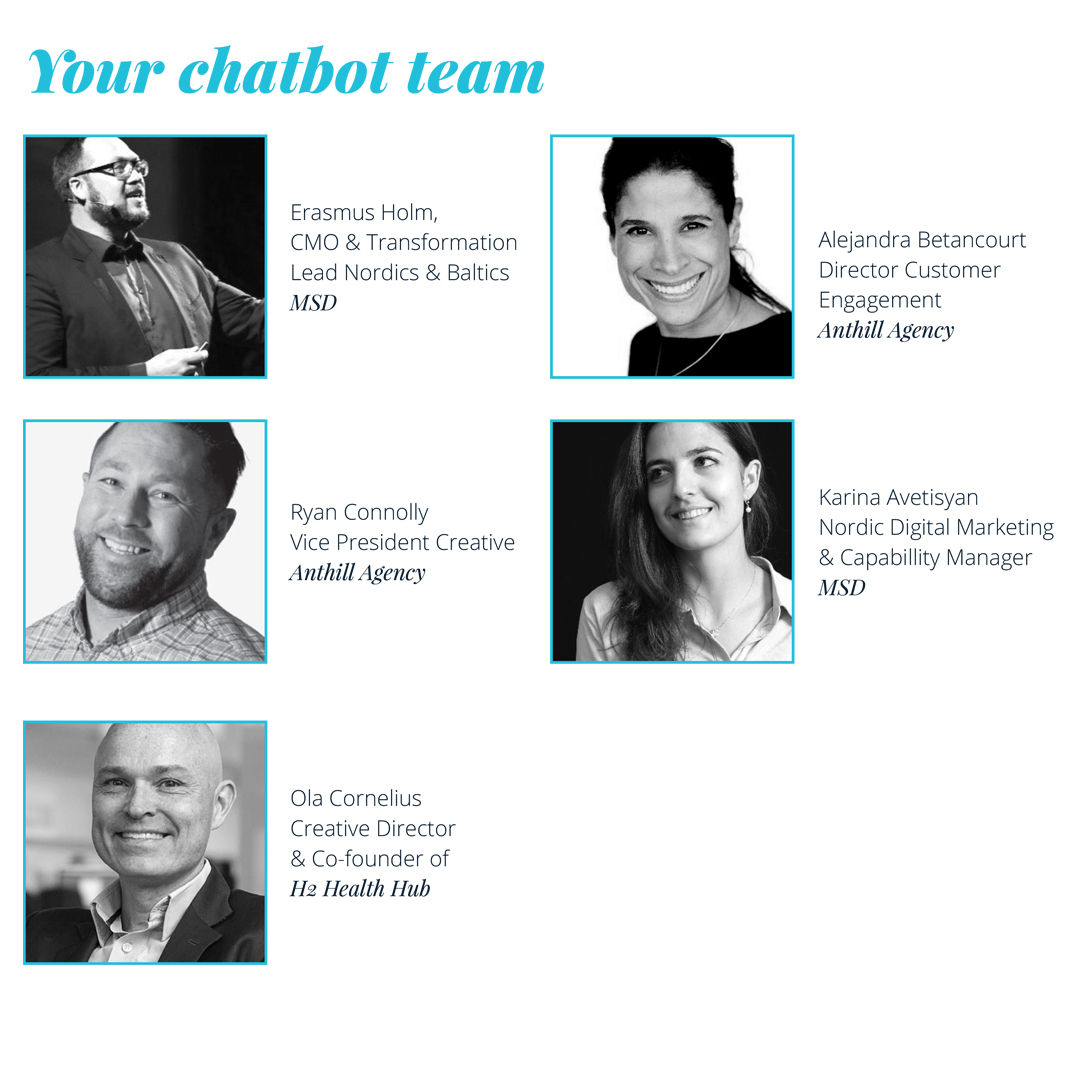 Breakfast will be served from 08:00, and the seminar will start at 8:30-9:30

The last day to register is November 13th, 2019.
Stay informed, gain valuable reference material, empower your teams.
Register and get access to the presentation material and more after the event*.
*by registering you agree to share your registrations details with the organizers Anthill Agency and H2 Health Hub