HOW YOU AGE MATTERS - 30th Street Senior Center Lecture Series

Wednesday, June 5, 2019 from 4:30 PM to 6:00 PM (PDT)
Event Details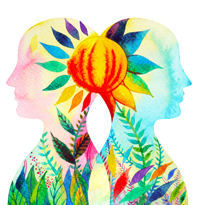 On Lok's 30th Street Senior Center cordially invites you to the lecture series
How We Age Matters
People are living longer and for most seniors the future seems like uncharted territory. Being prepared is the best way forward. Join us to hear from the experts who will share practical strategies for getting prepared.
Small bites and drinks will be served at 4:30 PM at each session.
These events are free and open to the public. 
Space is limited and a RSVP is required.

Location: 30th Street Senior Center, 225 30th Street #3rd fl, San Francisco
---
Series Topics:

June 5, 2019 from 4:30-6:00 PM

The Many Faces of Dementia
Presented by Dr. Louise Aronson
Dementia is the second most feared disease of aging after cancer. Yet most people don't realize that there are many types of dementia. In this lively, interactive presentation, UCSF geriatrician Louise Aronson will discuss the main types of dementia and strategies for preventing, managing, and optimizing life for people with each dementia type, whether that's yourself or someone you love.
---
June 12, 2019 from 4:30-6:00 PM
Active Minds, Healthy Brains
Presented by Dr. Serggio Lanata
Join us in learning with behavioral neurologist  Dr. Serggio Lanata the latest research findings on changes our brains experience as we age and the different cognitive trajectories people follow. We will also review what are the modifiable lifestyle factors that influence and promote brain health.
---
June 19, 2019 from 4:30-6:00 PM

Get on Your Feet...And Stay There: Exercise for Preventing Falls
Presented by Dr. Christian J. Thompson 
Accidental falls are the leading cause of injury in older adults.  Come join Dr. Chris as he provides guidance on how to reduce fall risk.  Exercises will be demonstrated and practiced.
---
June 26, 2019 from 4:30-6:00 PM
Facing Aging
Presented by Dr. Patrick Arbore
Because the 85+ age category is the fastest growing age category in the United States, millions of us are going to live as seniors for for many years. What we need to know are ways that we can face our aging process with curiosity, dignity, hope, and empowerment. We'll explore these concepts as well as others in this presentation.
---
Presenter Biographies: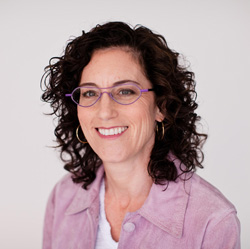 Louise Aronson M.D., M.F.A.
Louise Arosnon is a geriatrician, writer, educator, and professor of medicine at the University of California, San Francisco (UCSF) where she directs UCSF Health Humanities. A graduate of Harvard Medical School and the Warren Wilson Program for Writers, Dr. Aronson has received the Gold Professorship in Humanism in Medicine, the California Homecare Physician of the Year award, and the American Geriatrics Society Clinician-Teacher of the Year award, as well as numerous awards for her teaching and writing. At UCSF, she has served as director of the Pathways to Discovery scholarly concentration program, the Northern California Geriatrics Education Center, the Optimizing Aging Project, and as Chief of Geriatrics Education. She is the author of the PEN America debut fiction award finalist, A History of the Present Illness, and the forthcoming non-fiction Elderhood: Redefining Aging, Transforming Medicine, and Reimagining Life. Her articles, essays and stories appear regularly in literary and medical journals, newspapers and blogs, including the New York Times and New England Journal of Medicine.
Serggio Lanata
Dr. Serggio Lanata was raised in Peru, where he began his undergraduate studies in general science. He later earned a Bachelor of Science degree from the University of Florida. Dr. Lanata obtained his medical degree from the University of South Florida, and completed his internship and neurology residency at Brown University. He joined the UCSF Memory and Aging Center (MAC) in July 2013 as a Clinical Instructor and Behavioral Neurology Fellow. He is now Assistant Professor in Neurology at the MAC, where he evaluates and treats patients referred to the clinic; Dr. Lanata also leads the MAC's outreach program.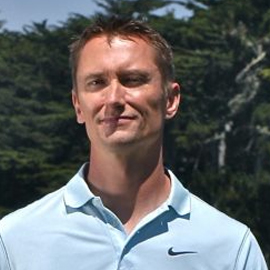 Christian J. Thompson, Ph.D.
Christian is an Associate Professor in the Department of Kinesiology at the University of San Francisco, an affiliate researcher in Neurology at UCSF Medical Center, and the owner of Thompson Fitness Solutions, LLC.  Christian has published scientific articles on exercise programming for older adults in peer-reviewed journals such as Translational Journal of the ACSM, Medicine and Science in Sports and Exercise, Journal of Aging and Physical Activity, and Journal of Applied Research.
Currently, Christian is engaged in numerous research and community projects investigating exercise programming for falls prevention in older adults.  These projects, including Brain Body Trainer (neuroscape.ucsf.edu) and Always Active (www.alwaysactive.org) have been externally funded by the National Institutes of Health, San Francisco Department of Aging and Adult Services and Kaiser Permanente's Community Benefit Foundation.  These efforts resulted in Christian receiving the Outstanding Young Researcher Award from the Council on Aging and Adult Development in 2009 and provide numerous research opportunities for undergraduate students at USF.
Christian's current professional service includes sitting on the advisory board of the Medical Fitness Education Foundation, the Functional Aging Institute and serving as editor for the Translational Journal of the American College of Sports Medicine.  His past professional service includes involvement with the American College of Sports Medicine by serving as Chair of the Interest Group on Aging, the Health & Fitness Summit Planning Committee and the Professional Education Committee.
Christian is a featured author of older adult training courses hosted by PTontheNet, the Medical Fitness network and the PTA Global certification program.  He has also developed educational content for IDEA, the National Academy of Sports Medicine, TRX Training, and the American College of Sports Medicine and has written for numerous lay and industry publications such as the ACSM Health Fitness Journal, IDEA Fitness Journal, San Francisco Chronicle, Cleveland Clinic Health Newsletter, Arthritis Advisor, and GOLF Magazine.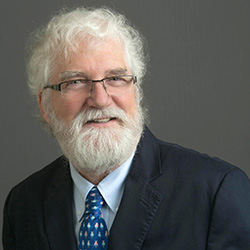 Patrick Arbore, Ed.D
Patrick Arbore, Ed.D began his career in the field of aging in 1973.  He is the Founder and the Director of the Center for Elderly Suicide Prevention and Grief Related Services (CESP), a program of Institute on Aging in San Francisco.  He received his doctorate in Counseling Psychology in 1995. Patrick conducts workshops and presents lectures locally and nationally on aging related subjects including elderly suicide prevention, ageism, senior bullying, hoarding, substance abuse, burn-out, compassion fatigue, communication, depression, traumatic loss, loneliness and social isolation and many others.  He is the author of numerous articles and book chapters on a variety of aging related topics. He is a Senior Lecturer at Notre Dame de Namur University in Belmont, CA; an occasional Lecturer in the School of Social Welfare at the University of California, Berkeley; an adjunct Faculty member with the University of California, Davis, Continuing Education Department, and an Adjunct Faculty member at The Wright Institute. Patrick was the recipient of the 2013 Mental Health and Aging Award presented by the American Society on Aging.  In January 2015, Patrick was selected as a Silver Medalist for Public Service sponsored by the Jefferson Award Regional Committee. Patrick was the recipient of the 2016 Norma Satten Community Service Innovation Award for his commitment to human rights and community living. Patrick currently serves on the Board of San Francisco Village; he is also a member of the Editorial Board of "Generations," a publication of the American Society on Aging.


Have questions about HOW YOU AGE MATTERS - 30th Street Senior Center Lecture Series?
Contact On Lok
Save This Event
When & Where

30th Street Senior Center
225 30th Street
3rd floor
San Francisco, CA 94131


Wednesday, June 5, 2019 from 4:30 PM to 6:00 PM (PDT)
Add to my calendar
Organiser
On Lok is a family of nonprofit organizations founded in the early 1970s by a group of citizens concerned about the plight of seniors and the lack of long-term care options in the community. With over 45 years of history and experience both creating models and serving diverse senior communities through integrated health and social care, On Lok has a wide-reaching experience base and is a trusted partner in its communities. On Lok serves seniors in the community through its affiliated nonprofits including On Lok Lifeways, 30th Street Senior Center and more. For more information, please visit www.onlok.org/On-Lok-Inc.