"How will Big Data affect the future of Asia?" Data Science Master Class by...
Description
Digital technology is transforming every aspect of our lives and the way we do business. While it is believed that "every business will become a digital business", companies are desperately seeking talents with cutting-edge skills, knowledge and mindset to lead the transformation of their businesses to ride on the digital wave. In this master class, we explore how digital technology-driven products, services, and business models are disrupting industries and fundamentally altering business functions and the landscape of industries.
Modelled after a typical lecture under ESSEC's Master in Data Sciences & Business Analytics, this master class lets you sample the program and learn how ESSEC can help you build a global career in business analytics. Ranked #4 Best Master in Business Analytics by QS, our program is awarded by Europe's top-ranked business (ESSEC) and engineering (CentraleSupélec) schools.
Join us in this master class

Date: Saturday, 21 December 2019
Time: 1:30pm to 3:10pm local time (registration starts at 1pm)
Venue: Pullman Saigon

Speaker's Profile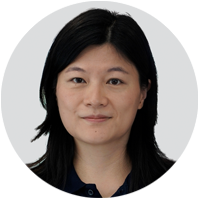 Prof Li Yan teaches in the Executive MBA, Global MBA, Master in Management, Advanced Master in Strategy & Management of International Business, Global Bachelor in Business Administration and Executive Education programs at ESSEC. Her current research interests include digital transformation and Big Data analytics, consumer behavior in mobile social networks, and strategies in IT offshoring.
Her research papers have appeared in top-tier information systems and management conferences and journals such as Journal of the Association of Information Systems, IEEE Transactions on Engineering Management, Information & Management, Decision Support Systems and Journal of Business Research. Besides delivering master classes to the public and in renowned universities, she also provides executive training for enterprises such as Danone, Singapore Press Holdings and Resort World Sentosa. She is also actively involved in industrial consulting projects and a number of her cases about innovative business models in Asia have been adopted by CEIBS MBA Case Library.

Program Highlights
1-year program

Internship and study trip

100% employability within 6 months of graduation

Key roles: Data scientist, business analyst, digital transformation strategist

Top recruiters of our graduates: Accenture, Bain & Company, Google, PwC

Benefit from the extensive alumni and corporate networks of 2 prestigious schools
About ESSEC Business School
Ranked #8 business school in Europe by FT, ESSEC's top-ranked programs provide strong global exposure, professional networks & career outcomes. Students get to study in Singapore & France. Our programs include:
Master in Management (ranked #4 by FT)

Master in Finance (ranked #5 by FT)

Master in Data Sciences & Business Analytics (ranked #3 by QS)

Adv Master in Strategy & Management of International Business (ranked #4 by QS)

Executive MBA (ranked #10 best joint EMBA by QS)

Global MBA (ranked #26 by QS)


Find out more about these programs in our consultation session after the master class.
Best regards,
ESSEC Business School, Asia-Pacific
5 Nepal Park
Singapore 139408
essecasia@essec.edu
Tel: (65) 6413 9729