Event Information
Location
Meridian Business Center
320 Decker Court
Conference Room #2
Irving, TX 75062
Description
How well do you know YOU?
Thursday, September 28, 2017
11:45 AM - 1:00 PM
Meridian Business Center,
320 Decker Court, Conference Room #2, Irving TX 75062

Fee $25
Register here!
Entrepreneur magazine lists Passion, Communication, and Collaboration as the three traits found in the best Leaders. Do you know yourself well enough to recognize your passions, believe that you communicate well with everyone, and collaborate effectively?

This workshop, offered by Diana Gats of VPT Enterprise, will share techniques that will assist you in Knowing You Better and recognizing the behaviors and driving forces of others.
Prior to the workshop you will take two assessments. You will receive your results at the workshop.
1. It's important to understand how our Behaviors (DISC: Dominance, Influence, Steadiness and Compliance) and Motivators can influence our decision-making. Measured in four proportions, the DISC theory reveals how we will act and react to everyday situations, including what value we bring to a team, our ideal environment and possible limitations we may face.
2. Driving Forces - based on six basic interests, or Motivators in your life: Theoretical, Utilitarian, Aesthetic, Social, Individualistic and Traditional. You will learn how to explain, clarify and amplify some of the driving forces in your life. These results will empower you to build on your unique strengths, which you bring to work and life. You will learn how your passions from 12 core driving forces frame your perspectives and provide the most accurate understanding of you as a unique person.

Click here and find out how this workshop can enhance performance and increase overall job satisfaction.

Register by Tuesday, September 26, 2017
Important!! Upon registering for this workshop, you will be requested to take an assessment via a separate email. The assessment will take approximately 20 to 30 minutes to complete. Since the assessment results will be a part of the workshop, it is imperative that you complete the assessment at least 24 hours prior to September 28 (i.e., by Tuesday, Noon, September 26).

Once registered, payment is non-refundable. However, we will make every effort to get you into a future session.
Lunch is not included; please feel free to bring a lunch to the workshop.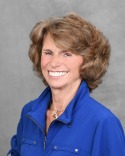 Diana Gats is a Business Advisor, Board Facilitator, and Growth Specialist and Counselor for the FWBAC. Diana is certified in a number of Assessment Solutions from TTI: Behaviors (DISC), Driving Forces, and TriMetrix DNA & HD. (Credentials of CPBA, CPMA, CPHDA.) She is also a LinkedIn Instructor; founding board member of Social Media Breakfast, Dallas; member of National Speakers Association (NSA); steering committee member for MENG (Marketing Executives Networking Group); and avid golfer.

Diana has seen the results that are derived from Assessment Solutions - team excellence, organizational fit, and self-awareness! She is adept at working with teams, executives, and individuals.

Date and Time
Location
Meridian Business Center
320 Decker Court
Conference Room #2
Irving, TX 75062