Description
"How Well Are You Focusing as a Small Business Leader?" is part of the Lead Like A Queen Seminar Series
If you are not sure how to answer this question, you need to learn more and tweak your leadership so you're able to Lead Like A Queen and see more growth.
In small business, you become a leader as soon as you start selling your products or services. Being a "queen" is about the mindset of responsibility, instead of privilege, which empowers you to impact the world with your "small" business. Evenso, many leaders start feeling overwhelmed and/or unsure as we start to grow.
It is hard to understand which mole to whack to keep your business from becoming part of the small biz fail statistics. It takes great FOCUS to handle each part of your small business effectively.
Until you understand how to assess and improve your own leadership, it will impact your focus, your confidence, your effectiveness, and, most importantly, your profit growth.
Q: "Where can I get help with tweaking my focus as I lead my small business?"
Join us for a free inspiring event to encourage and inform you about:
Assessing and improving your small business leadership;
Improving the foundation of your small business with proper focus;
Hear from an experienced small business leader to give insight into their perspective on this area of focus; and
Brief question and answer session for small business leadership questions
Event Name: "How Well Are You Focusing as a Small Business Leader?"
Why Attend? Make business better: focus better, lead better & make more money
Date & Time: Tuesday June 4, 2019 @ 7pm
Location: Fayette County Library
1821 Heritage Pkwy, Fayetteville, GA 30214
Contact: Donna Marie Johnson, CEO of GGene S.I.S., LLC
m: (678) 203-8789
e: DonnaMarie@LeadLikeAQueen.com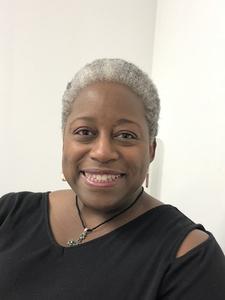 ====PREVIOUS LEAD LIKE A QUEEN EVENT RECAP===
Learn more about our prior event held in January 2019 by viewing our newsletter at: LeadLikeAQueen.com