How We Support: Disability Ally Training

Wednesday, September 26, 2018 from 6:30 PM to 8:30 PM (PDT)
Event Details
Disability sometimes makes people uncomfortable and there are assumptions that become barriers to including disability as part of the diversity dialogue. The 4 steps to being a disability ally debunks misconceptions in a safe and open space to challenge stereotypes and reframe perceptions. Interactive activities and conversations open everyone to inclusion in a new way. 
VERY LIMITED SPACE. REGISTER NOW.
Brittany Dejean, founder of AbleThrive, will lead a disability allyship training to teach individuals and organizations how to empower and advocate for people with diverse abilities. 
AbleThrive  is a one-stop platform for people with disabilities and their families to access curated and customized resources from around the world. For more information: www.ablethrive.com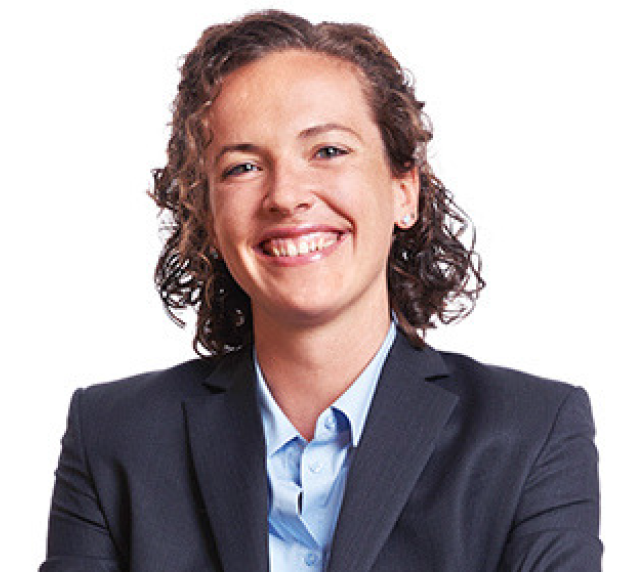 Brittany Déjean is an award-winning social entrepreneur seeking to enable people with disabilities and change the way the world sees ability. 
Brittany, founded AbleThrive, a user-generated, how-to video and information support network that helps people with disabilities adapt their lives. After her father was paralyzed in a car accident, Brittany saw that learning from others facing similar challenges helped her family adapt to their situation, and she envisioned using technology to replicate such support globally for all disabilities. In 2007, she was accepted into the Harvard Kennedy School's Social Entrepreneurship Collaboratory, where her venture received recognition from Harvard Business School Pitch for Change and Ashoka YouthVenture. A 2008 Harvard University graduate, Brittany also volunteered with disability communities in China and Africa, giving her a sense of the common struggles for people with disabilities across geographic areas. Brittany co-founded and developed SPINALpedia.com, a pilot resource serving the paralysis community, as a side project for seven years, publishing her work in Huffington Post and in disability magazines. In 2013, she left her job as a teacher and coach to devote herself to uniting and empowering a global disability community.
This event is made possible by the generous support of the Lewis Family.
Co-sponsored by the C.A.R.E. Center at CMC.
When & Where

Kravis Center
Suite 321
888 Columbia Ave
Claremont, CA 91711


Wednesday, September 26, 2018 from 6:30 PM to 8:30 PM (PDT)
Add to my calendar
Organizer
The Kravis Lab for Social Impact is a resource for students, faculty, and other members of the CMC community who are interested in improving the lives of people around the globe. Through creativity, collaboration, and courage, students at the Kravis Lab affect positive, sustainable social impact. The Kravis Lab has three major objectives:  helping students develop the Core Skills for Success in college and in life; engaging with and building capacity of non-profit and social profit organizations to help solve problems in our local community; and equipping students with the tools and support they need to be social entrepreneurs and innovators launching initiatives that will solve some of the world's most pressing problems.