Meet Marcos Bulacio (Founder of PANGEA) and find out HOW his team winged their first crowdfunding campaign while cleaning the world
About this Event
Who, what, when, where, why
Four travelers (Marcos, Wiliam, Juan, and Dean) met last year in Mexico and teamed-up to explore the world together, seeking adventure and pure nature. Unfortunately, every time they found a new beautiful place, they also found trash.
To tackle the problem, not only did the team kickstart a global ecological movement, they also created a GREAT travel towel to raise money and to replace microfiber towels that suck.
PANGEA STATISTICS
Pre-sold a total of 12,000 towels
4,500 backers in 83 countries around the world, the funds PANGEA raised has
10 cleanups organised in 3 countries: Mexico, India and Kenya
5.2tons of trash picked up
325 volunteers in 1 month and a half
FIND OUT HOW
Marcos will be sharing with us his journey on crowdfunding and the movement that he and his team started. His story is one of inspiration, innovation, and entrepreneurship. Think about how travel inspires, and about making a positive impact on the environment through creative problem solving. Marcos is currently an Entrepreneur In Residence at Draper Startup House.
To find out more about PANGEA's crowdfunding campaign, click here.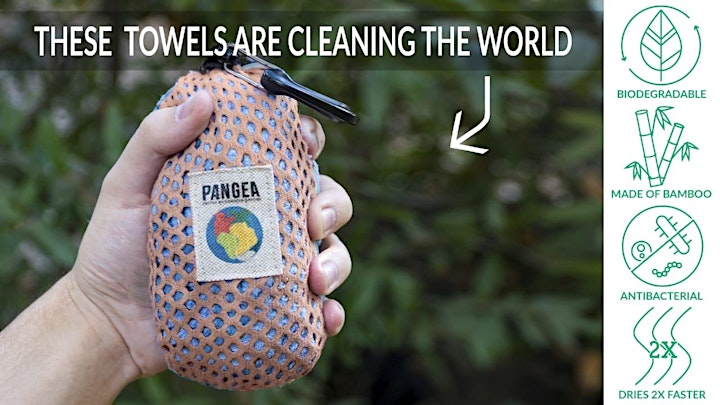 About Draper Startup House:
The mission at Draper Startup House is to enable ONE MILLION entrepreneurs by 2030, disrupting hospitality by inventing a new category of entrepreneurial tourism and creating true value through their ecosystem of support for entrepreneurs.
Through the use of real human connection, inspired business travel, a diverse-minded community and access to global citizens - the community members of Draper Startup House are able to connect to new opportunities, inspire one another to innovate and execute, and empower one another to GO BIG, pay it forward, and drive progress.
-
Our hostels are closed in most locations, as per regulations.
However, we have launched an online community for entrepreneurs to continue with hustling and being enabled together: the Draper Entrepreneur Network. Through access to resources, connections and the network, Draper Startup House aspires that entrepreneurs remain inspired and empowered to tide through this period and come out stronger together, as they rise up to the challenge.