How We Choose: An Evening with Social Psychologist Dr. Sheena Iyengar

Wednesday, January 25, 2012 at 6:00 PM (PST)
Event Details
Admission is free; however, registration is required.

Please note that it is our policy to overbook, and that REGISTRATION DOES NOT GUARANTEE YOUR SEAT. In the event of the program reaching capacity, we will release your reservation to wait-listed people 15 minutes before the program starts.To guarantee your seat, please arrive early. Check-in begins at 6 p.m.


Please e-mail rsvpchc@calendow.org with questions.


---
Date
Wednesday, January 25th

Check-In and Reception
Begins at 6:00 p.m.
 
Program
Starts at 7:00 p.m.

Venue
 The California Endowment
Center for Healthy Communities
Yosemite Hall
1000 North Alameda
Los Angeles, CA 90012
Click here for a map and directions


---
















How We Choose: An Evening with Social Psychologist Dr. Sheena Iyengar

The ability to choose is synonymous with liberty and freedom for many of us.  We like our supermarkets stocked with options and find moments of limited choice constraining. But in the context of our day-to-day decisions—from what toothpaste we purchase to which healthcare plan we choose—are there drawbacks to having too many options?

On Wednesday January 25th, CenterScene Public Programs invites you to a behind-the-scenes glimpse into how people choose with social psychologist, TED speaker, and author Dr. Sheena Iyengar, whose award-winning research reveals surprising implications for decision-making in a world of shifting political and cultural forces, technological revolution, and interconnected commerce. Join us to see how choices are made from a cultural, social, and biological standpoint, and in the process, explore how we might all learn to choose better.


Bio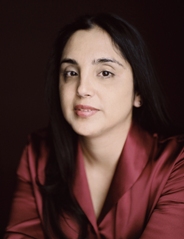 Sheena S. Iyengar is the inaugural S.T. Lee Professor of Business in the Management Division of the Columbia Business School. Dr. Iyengar was also recently selected by Columbia University's President's Office to teach at the Global Leadership Fellows Program at the World Economics Forum in Geneva, Switzerland.
 
One of the world's experts on choice, Dr. Iyengar received a dual degree from the University of Pennsylvania in 1992, consisting of a B.S. in Economics from the Wharton School of Business and a B.A. in psychology with a minor in English from the College of Arts and Sciences. In 1997, she completed her Ph.D. in social psychology from Stanford University. During her studies there, Dr. Iyengar became interested in how people make choices, particularly the importance and universality of choice in people's lives. It is her passion for this subject matter that led Dr. Iyengar down the extraordinary path of writing The Art of Choosing.
 
Throughout her career, her research has not only appeared in many respected academic journals but is also regularly cited in the media, including periodicals such as Fortune and Time magazines, the New York Times, and the Wall Street Journal, on National Public Radio, and in popular books including Blink by Malcolm Gladwell and The Paradox of Choice by Barry Schwartz.
 
Sheena Iyengar's parents immigrated to New York from Delhi, India by way of Toronto, Canada, where she was born. Currently a resident of New York, Dr. Iyengar is married and has a five year old son.
When & Where

The California Endowment's Center for Healthy Communities
1000 North Alameda Street
Los Angeles, CA 90012


Wednesday, January 25, 2012 at 6:00 PM (PST)
Add to my calendar
Organizer
The California Endowment
The California Endowment is a private, statewide health foundation with a mission to expand access to affordable, quality health care for underserved individuals and communities, and to promote fundamental improvements in the health status of all Californians.

How We Choose: An Evening with Social Psychologist Dr. Sheena Iyengar