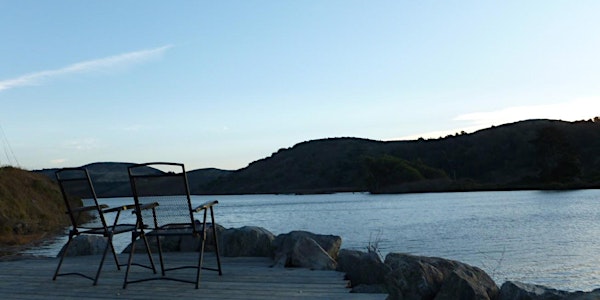 How Waterways Wrote Our History: The 1800s to Present
When and where
Location
Laguna de Santa Rosa Foundation 900 Sanford Road Santa Rosa, CA 95401
Description
Online registration is now closed, but there is room if you'd like to come early and pay at the Gift Shop. We'd love to have you join us!
Presentation (second in a two-part series) with archaeologist Dr. Mara Vejby
The waterways of the North Bay have played a central part in the movement of peoples and in the way the history of the region has unfolded. In the second part of this two-part lecture we will follow the rivers' winding histories as increasing amounts of trade and agriculture shape their banks. We will then attempt to bridge the gap between the past and the present, by taking a brief look at the region from the perspective of these waterways now. Part one of the lecture, "How Waterways Wrote Our History: The North Bay up to the 1800s," takes place on Saturday, July 7. Details here.
Dr. Mara Vejby is an archaeologist and the founder of Locality Research and Preservation. She currently works as an analyst for the Board of Supervisors in Santa Clara County. Dr. Vejby's interest in how people interact with the past has shaped her research in Europe and California, and it continues to influence her work to preserve our local history and archaeology.
---
Cancellation Policy
If you are registered for an event and need to cancel, please notify us as soon as possible so that others may attend. Events that cost $20 and less are non-refundable (except in case of our cancelling for inclement weather or other extenuating circumstances, in which case we will issue full refunds). This is due to administrative costs and significant processing fees. Thank you for your understanding and for your interest and support of our programs!