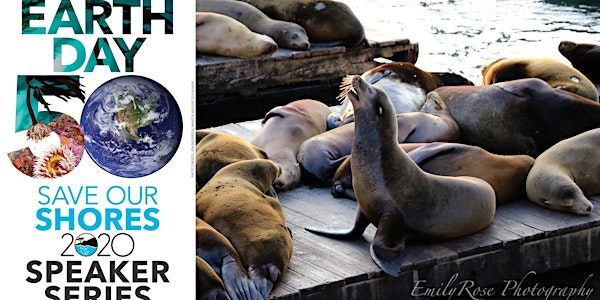 How warming waters and red tides affect our oceans and us!
Date and time
Wednesday, February 5, 2020 · 6 - 8pm PST
Location
Dream Inn Santa Cruz 175 W Cliff Dr Santa Cruz, CA 95060
Description
As warming waters caused by our current climate crisis may bring more and more red tides, what might this mean for the integrity our marine ecosystems?

Have you ever gone to the beach and been disturbed by reddish brown water? These red tides are caused by an overproduction of certain types of algae, some of which can produce a toxin called domoic acid. What is domoic acid, and how does it affect the health of our marine life and that of humans?

Come learn with us on the evening of February 5th from 6-8pm at the Dream Inn as we hear from experts from The Marine Mammal Center and the Monterey Bay Aquarium the NOAA's Monterey Bay National Marine Sanctuary, and University of California, Santa Cruz! Together we will explore what this toxin is, how it is produced, and how it impacts our food webs; from crabs and fish, to marine mammals such as California sea lions, all the way up to us! We will also discuss the potential implications of rising ocean temperatures on the production and persistence of this toxin.

Panelists include:
• Julia O'Hern – Monterey Bay Operations Manager, The Marine Mammal Center
• Adam Ratner – Associate Director of Conservation Education, The Marine Mammal Center
• Lisa Uttal – Plankton Monitoring Network, Monterey Bay National Marine Sanctuary
• Kasie Regnier – Director of Applied Water Science, Monterey Bay Aquarium
• Raphael Kudela – Professor of Ocean Science, University of California Santa Cruz

This is the first event of our Earth Day 50 Speaker Series highlighting the importance of this pivotal year by discussing growing problems and groundbreaking solutions for our oceans and climate.

This event is graciously being sponsored and hosted by the Dream Inn.

Photo by Emily Pomeroy
About the organizer
Save Our Shores (SOS) is the California Central Coast's leading marine conservation nonprofit dedicated to caring for the ocean through awareness, advocacy, and action.