How To Write Effective Emails & Use Private Messaging to GROW YOUR BUSINESS
Description
In this hands-on class, you'll learn how to write emails and private messages that have proven success in getting prospects to engage.
Do you know what a consultative approach to selling is? Do you leverage social media private messaging or just rely on reaching your audience through email? And yes, the good old fashion phone is still a valuable tool in your arsenal of engagement strategies. The key is to knowing what tool to use when, and most importantly, how to use it to get results that drive business. In a nutshell, Kim will show business owners how to grow their business now!
ABOUT KIM: Kim has several years of experience in consultative sales and is a master at getting key contacts to respond and engage via email, private messages and phone. In her current role as a consultant, she finds she leverages this superpower with nearly every client to help them connect with the right people when they haven't had any luck.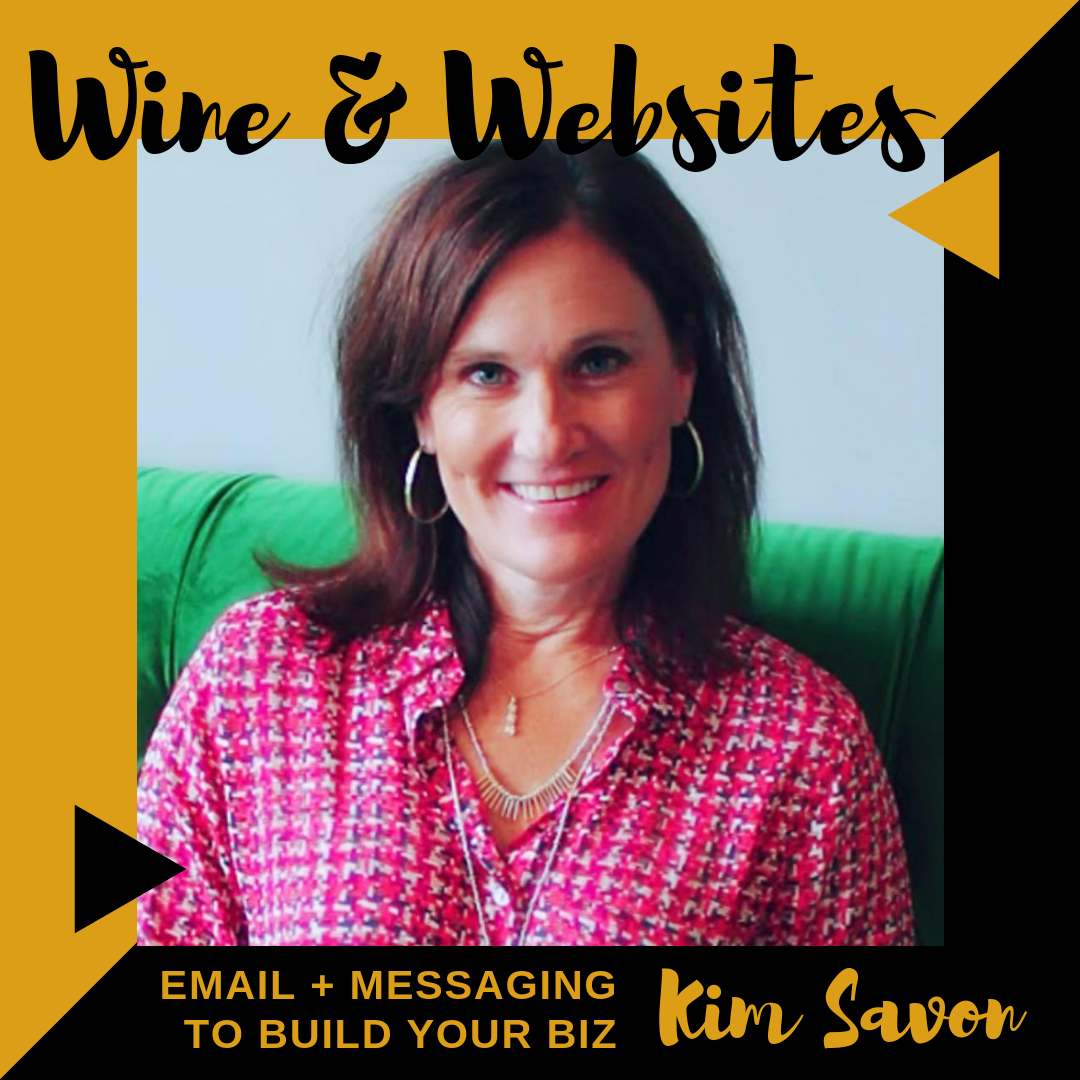 Kim formed SAVON Consulting Group to provide specific services for business owners to get the targeted support they need.
Her professional experience includes teaching, consultative B2B Sales, Marketing, and Customer Service for over 20 years. The common thread that weaves through all her experiences and drove her success are the three words she uses to describe herself: Solution Seeker, Connector, Servant Leader. She holds a BS in Business Management and Marketing and a Masters in Education.
Note: By signing up for this free workshop, your email will be added to our list for upcoming Wine + Website, freebies, and more.