Description
This course provides a practical, step-by-step instruction in how to develop a business plan for a small start-up business or the expansion of an existing business. A business plan can be submitted to a financial institution or private investor for funding or used for implementation. Emphasis will be placed on a plan's components, format, marketing and financial projections and analysis. This class will teach you how to review all the various components of a business plan and apply learned concepts in developing a plan for your own business.

This class is taught by a University of Texas Instructor and counts toward the 6 course requirement needed to earn your Business Skills Certification.
About the Instructor: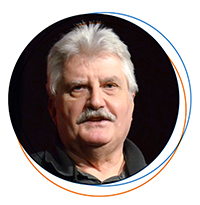 Walter Laich is President of Laich Financial Planning Group (LFPG) where he provides personal financial planning and business development services for entrepreneurs and nonprofit organizations. As an instructor with UT Austin's Professional Education Program, Walter teaches several courses in financial management and business development to adult entrepreneurs.
The City of Austin is proud to be in compliance with the Americans with Disabilities Act. Reasonable modifications and equal access to communications will be provided upon request. For assistance please contact (512) 974-9053 or Relay Texas 7-1-1.