Description
FEMRESOURCES' WOMEN IN TECH CAREER ACCELERATOR SERIES
How To Work Any Room® to Advance Your Career
Technology has given us many new and effective ways to communicate that serve as a comfortable substitute to talking with someone face to face. Yet the people who succeed and accelerate their careers are those who also excel in their ability to engage in meaningful one-on-one conversations.
Using ideas from her best-selling books, "How To Work a Room," "Savvy Networking," "What Do I Say Next?," and "Face To Face: How To Reclaim The Personal Touch in a Digital World," networking and communication expert Susan RoAne will show us how to make new friendships and build valuable, sustainable networks. This creates the long-lasting business relationships upon which your career — and good business — are built.
In this special 1½-hour information-packed session, you'll learn how to:
Converse and connect with colleagues, clients and potential customers

Identify your current network, the gaps and how to fill them

Establish a richly diverse network that is multi-age, multi-ethnic and multi-talented

Use RoAne's tips, tools and techniques for building networks

Make an impression that is positive and lasting

Approach people you don't know and "Break the ice"

Turn small talk into big business

Enter group conversations

Remember names

Exit conversations gracefully
Susan RoAne will share her strategies and lead us through practice, participation and "debriefs," to ensure you leave with (more than) one new skill you can use immediately.
---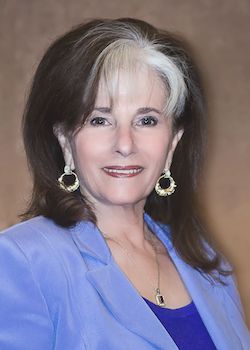 About Susan RoAne
When there's a need to be comfortable, confident, and effective in any room, best-selling author and keynote speaker, Susan RoAne® provides the tools and techniques that create the connections and collaboration for building enduring business relationships. RoAne, also known as The Mingling Maven® is the leading international authority and original expert on How to Work a Room®. Her best-selling books, popular interactive presentations and media interviews help people, companies and organizations successfully develop, build and manage professional relationships that increase business growth.
---
Agenda
Registration and networking: 5:30pm
Program: 6:15pm
Book sales and networking: 8:00pm
---
100% of ticket proceeds go towards FemResources' programs helping women from non-traditional backgrounds become job-ready and build career-advancing professional skills in tech.