Description
How To Work Any Room
: Face To Face
Networking
in a Digital Age with Susan RoAne
Research on shyness has yielded an interesting fact: Over 90% of American adults self-identify as SHY. That includes founders, funders, vendors, potential clients and partners.
The abilities to meet, mingle and make meaningful connections with supporters are essential. Those who engage others— as they interact face-to-face —enjoy the additional benefits of developing rapport and trust that are the foundation of long-term relationships.
Recognized networking expert, Susan RoAne, is the best-selling author of the new Silver Anniversary edition of How To Work a Room and communication strategist who gets her audiences up on their feet practicing their in-person socializing skills that build relationships.
Attendees will receive tools and strategies to:
Create A FIVE Point Preparation Plan

Draft and deliver a memorable Self -Introduction

Approach "Strangers" and "Break the ice" at meetings, conventions and social functions

Engage comfortably in Small Talk and Turn it into BIG Talk

Converse Face To Face using the OAR method that builds rapport, referrals and relationships

Turn small Talk into BIG TALK that connects people

Embrace the Three Ways to Exit from conversations GRACIOUSLY

Connect and stay engaged with others in the work place and personal space

Follow-up and stay connected with potential and current donors both digitally and using The Personal Touch.

Have FUN in the process!
Susan RoAne is a professional speaker who works with organizations and shares the strategies of mingling, mixing and making conversation to build relationships.. Her books and audios (including How To Work A Room, The Secrets of Savvy Networking, How To Create Your Own Luck: The "You Never Know" Approach to Networking and Face to Face: How To Reclaim The Personal Touch in a Digital World) are available online and at your local bookstores.
OUR SPEAKER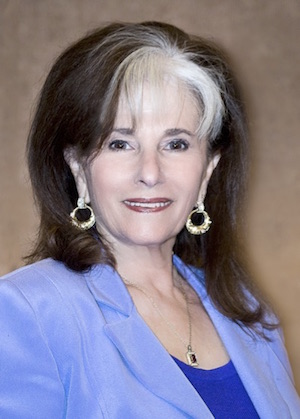 Named as one of Forbes.com top 25 Networking Experts to Follow, Susan RoAne sets the tone for any meeting or conference where making contacts, having conversations and creating connections count.
Susan, known as "The Mingling Maven®," leads a double life as a bestselling author and a sought-after keynote speaker. She gives multi-generational audiences the required tools, techniques and strategies they need to connect and communicate in today's global business world. Her practical, informative, and interactive presentations are known for what The San Francisco Chronicle calls her "dynamite sense of humor."
Her groundbreaking best-seller, How to Work a Room®, celebrated its silver anniversary with a brand new edition. Over a million copies of her classic book have been sold worldwide. She also wrote The Secrets of Savvy Networking, What Do I Say Next? How To Create Your Own Luck and Face To Face: How To Reclaim The Personal Touch in A Digital World.
Identified as thought leader on face to face communication by the Economist Intelligence Group, her ideas, tips and suggestions are featured in the media around the world - online, on air and in print. Including: The New York Times, The Wall Street Journal, The Guardian UK, The Washington Post, Buzzfeed, Chicago Tribune, , Fast Company, Entrepreneur, Forbes.com, The BBC, Sydney Telegraph, The San Francisco Chronicle and Huffington Post.
Susan has appeared on CNN, NBC11, BBC, CBC, NPR, The Today Show of Australia and radio and TV stations throughout the country and the world.