How to win the IPO game--Panel with VC's+IPO experts@BNY, Sandhill Road

Thursday, July 25, 2019 from 5:30 PM to 8:30 PM (PDT)
Event Details
 The Global Technology Symposium has been a leading Silicon Valley platform for ideas sharing and discussion for 16 years. This year we are launching monthly talks regarding hot topics foreseeing the GTS Conference in October (24th& 25th).
Co-Produced by GTS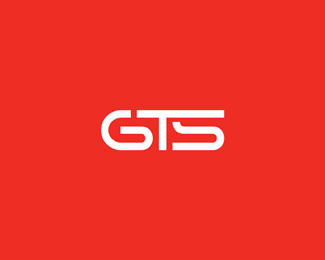 The opening panel is going to be about IPOs.
It's pouring tech IPOs! After a burst of initial public offerings in 2018, the IPO pipeline for 2019 looks even more alluring. Uber, Zoom, Slack, Palantir Technologies, Robinhood, Pinterest, Postmates and more are expected to go public this year. Join us for that talk and get your answers to IPO-related questions from the leading industry experts first hand.
Agenda
17.30 - 18.15 – Registration and Networking
18.15 - 19.00 – Panel (Moderator - Sasha Johnson, Co-founder Draper VTB Fund & Founder GTS conference.
TOPIC
Here in Silicon Valley it looks like everyone has a million/billion dollar idea ( or so they think).
Rarely these ideas transform into successful ccompanies.
What does it take to build a successful company?
PANELISTS
A serial entrepreneur with successful exits (Fetchr)
A CFO of a later stage startup (Robinhood )
A corporate investor (IBM)
An angel investor (Singapore)
A Wealth Strategist (BNY Mellon)
A lawyer (Perkins Coie)
Speakers – Company who recently won IPO over, Law Firm, Leading VC Firm)
19.00 - 19.15 – Q&A
19.15 - 20.15 – Networking
Together, all the above tech companies have raised more than $50 billionfrom private investors, roughly equivalent to the market capitalization of General Motors. Many of their private valuations are enormous, with Uber last valued at $120 billion and The We Company (formerly WeWork) at $47 billion. Now companies tend to stay private twice longer than 10 years ago and to go IPO with now profits. With so many private investors willing and able to provide capital, you might wonder, why bother going public at all? What is fair valuation? How comfortable are investors in this year's wave of IPOs betting on companies that have yet to prove they can make money? Get your answers to these questions and more.
Any questions write to startups@pitchglobal.com
Have questions about How to win the IPO game--Panel with VC's+IPO experts@BNY, Sandhill Road?
Contact PITCH GLOBAL
When & Where

Bny Mellon Wealth Management
3000 Sand Hill Road
#3-290
Menlo Park, CA 94025


Thursday, July 25, 2019 from 5:30 PM to 8:30 PM (PDT)
Add to my calendar
Organizer
Sign up to Pitch, Sponsor or Network with  Pitch Global Network of Networks which runs sharktank style events in Silicon Valley(every week), LA, London and other global entrepreneurial hotspots. The number one factor which increases the chance of funding is to get in front of as many diverse sets of investors as possible and since Pitch Global not only promotes our own events but also those of other prominent silicon valley groups like Keiretsu Forum, GTS, Pitch Force, Hardware Massive, US Angels, City Summit celebrity network and many others—through us you can meet investors from all these other groups also. The following video which has footage from 2 investor events we ran (one ours and one Partner) where you see luminairies like Vish Mishra (former long term president of TIECON), Dmitry Grishin ( Grishin Robotics VC; co-founder of Yuri Milner, billionaire behind Facebook's funding), Matthew Le Merle,Managing Partner of Keiretsu Capital,  Laird Cagan(Cagan McAfee Capital), Steve Jurvetson (fmr DFJ, Future Cap), Head of State, Co-founder of SV's 1st VC Fund and many others. https://youtu.be/Kmd2cJvirEQ
Tens of thousands of global entrepreneurs have connected with investors for almost a decade in Silicon Valley(including events hosted by our predecessor organization Startup Mind,founded 2009)---we are now seeing funding offers in other markets like LA from funds like Plug& Play, Nex3/Sway Ventures, BLD Capital etc. https://youtu.be/wBpvGUCunn4
We are also passionate about entrepreneurial education and organize summits &bootcamps like Mentoring& Mindset for Funding & Innovation https://youtu.be/OqYIMdC2mi0 , How to ace the Y Combinator system etc
PITCH GLOBAL Management team:
SF Team: KC Wisdom, Founder PITCH GLOBAL Network of Networks. Author of "Grow Your Mindset" and co-author of The First Mile( John Wiley), on behalf of TIE, largest network of entrepreneurs in the world.
Axel Tillmann: CEO of PITCH GLOBAL INNOVATION. Former US CEO of $ 1 b fund of funds. Currently Mentoring the spinoff for one of the largest Japanese cos in the world.  
 LA Team: Lisa Haisha, LA Chapter Chairman. Coach to the stars. Teaches entrepreneurs and stars to Pitch for funding and casting. Was part of the panels which the casts of Two and a half Men & Big Bang Theory—both co-produced by her family---Pitched to.
Sharon Sim, Global Chairman, PR& Media Tech. PR Tech Serial entrepreneur in SF&LA with exits. Hosted Sr Editor of Techcrunch  in one of our recent LA events sponsored by Business Wire.
London team: Ray Zimmerman,  London Chapter Chairman. Investment banker& 3i private equity alum, american living long term in London with strong ties to silicon valley, new York and HK eco system.
John Castaldo: Global Chairman, Blockchain&Fintech. Co-founder (with Ray) of  www.swap-trading.com; also runs Hedge Funds.
Any questions: startups@Pitchglobal.com