Description
Tired of Spending Time on Networking without Seeing Results?
Are you a business owner or B2B sales professional? This is the year that your business network is going to start working for you. It's time to discover the missing pieces that have kept you from turning networking into revenue...

Get a Fresh Take on Business Networking
This exclusive workshop teaches you how to turn networking into a game--and win! Maybe you hate talking to strangers and have to force yourself to get out and market your business. Or, maybe you love crowds but just can't seem to turn networking into revenue.

Everyone's favorite introvert, Daisy McCarty, and notorious extrovert, Donnie Boivin, are teaming up to teach YOU the secrets to successful business networking. Here's just a quick peek at what you'll learn:
- The real purpose of business networking (and how too many people get it wrong)
- The right events and venues to find YOUR ideal prospects
- The questions you should be asking at networking events
- How to get more ROI from your business network
- How to gain a reputation for being the most interesting person in the room
- Ways to become the best connector in your network
- The value of strategic partnerships and how to build them
- Effective strategies for following up after a networking event
- How to track your networking efforts and keep score to reach your goals
There will be games, there will be hands-on exercises, and there will be cash prizes. Plus, you get to network while you learn!

Meet the Presenters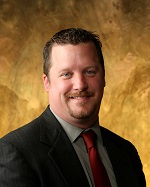 Donnie Boivin is a sales training master and a veteran networker who has no patience for people or events that waste his time. With an outgoing personality and a drive to continuously improve, he's learned exactly how to cut to the chase and turn networking into real business. "At my company, more than 90% of our revenue last year came from networking and referrals. We keep doing it because it works."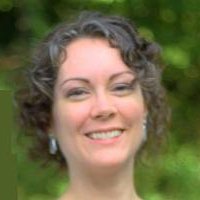 Daisy is a B2B copywriter, brand message expert, and networking enthusiast. For her first 6 years in business, she worked exclusively online and NEVER met a client face to face. Today, she has grown a great local client base through networking. "I actually enjoy the process now--especially since I get results. Of course, the more effectively I work a room, the sooner I can go home!"
We hope you will join us for an afternoon of networking fun that will pay off big for your business in 2017!