Description
Discover How You Can Unlock Your

Hidden Talents And Create Massive Success In Life…Using Just Your Date Of Birth!

Apply The UCM Human Profiling Methodology To Reveal Your'Secret Codes' To Success. No Surveys Or Questionnaires. Just A Research-Backed Technique That Works!

A Human Profiling Methodology Backed By Statistics And Scientific Research With 90% Accuracy LevHi, I'm Dr Bernard Yeo. I'm the author of the best selling book, "Know Your Numbers, Know Yourself" and also the recipient of Asia Pacific Outstanding Business Professional Award in Outstanding Universal Profiling Method.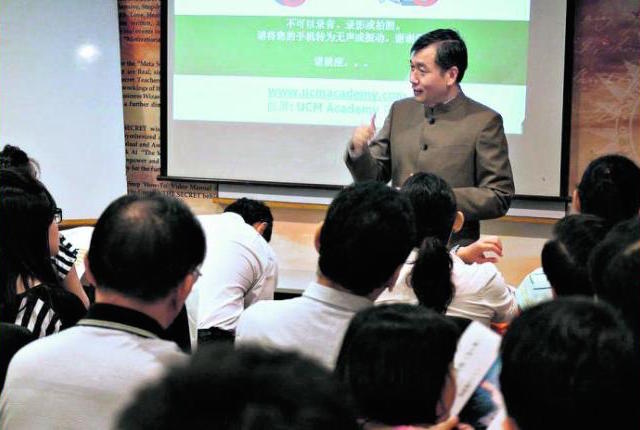 For the past 8 years, I have put in 70,000 hours of research work to develop the UCMHP technique, a scientifically proven personality profiling combining NLP, DISC, Enneagram, MBTI, Big 5 personality analysis, all into one.
In 2013, I was conferred Honorary Doctor of Philosophy in Human Capital Development and Human Profiling for my outstanding research.
Since 2008, I have shared my UCM Human Profiling methodology to thousands of people around the region and they have used this technique to improve their Health, Wealth, Career, Relationship, and Family.



In my upcoming 3 Hours Training, you will...
Discover your hidden talents using the unique UCM Human Profiling methodology

Learn why the UCMHP methodology is the best choice for personality profiling

How you can apply UCMHP and achieve massive success in 5 key areas of your life

How to profile anyone, including your family and friends, in just 5 minutes

How to calculate and plot your Birth Chart and analyse it in 32 steps

How to decode your Universal Character Number to unleash your hidden potential

Learn the Golden Number Combination of famous and highly successful people
and much much more!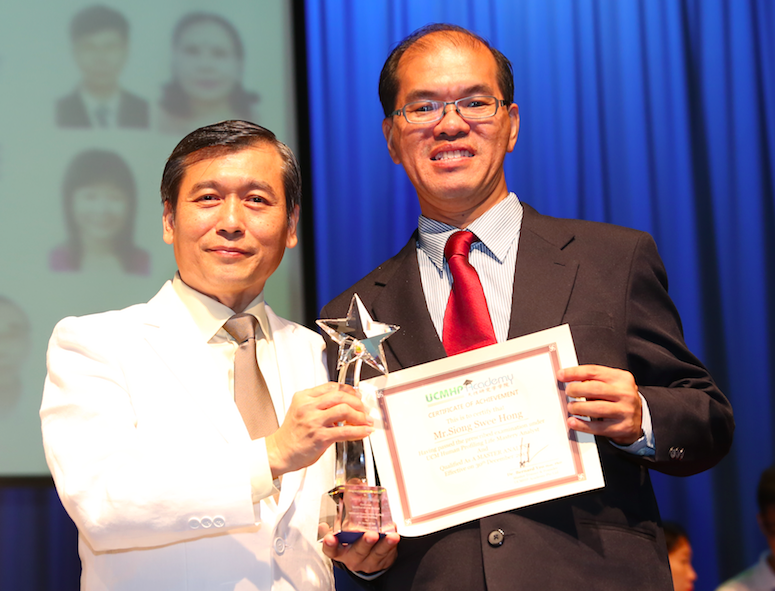 Dr Siong, Chinese Physician
"Me and my wife are UCMHP students. As Chinese Physicians, we practise UCMHP in our daily work, where we meet patients everyday. UCMHP helps us understand our patients better and gain their trust, and increase the accuracy of diagnoses. Through UCMHP, we help patients not only in the aspect of health, but also in their family and career, strengthening the bonds between us."



Sterve Lim, Self-Employed
"The 21st century scientific research approach to UCMHP's Numerology platform (which I had learned and practicing now) has brought many benefits to the people around me. It had provided individuals an opportunity to be self-confident & assured, clearer understanding of personal Self, and the potential Career Pathway that supports & complements their personal character, personality & behavior."
Register For Your 3-Hour UCM Human Profiling Seminar To Discover Your

Life Destiny Using Just Your Birth Date Now!

BONUS: Receive Your FREE "Universal Character Report".

Only For The First 30 Attendees!

Register Your Seat Now & Get Ready To Discover Your Hidden Talents and Wealth Potential!

Come early and get your FREE UCM Profiling Report worth $47!